The Bachelorette Australia make history with first indigenous and openly bisexual bachelorette
Publish Date

Tuesday, 19 October 2021, 11:43AM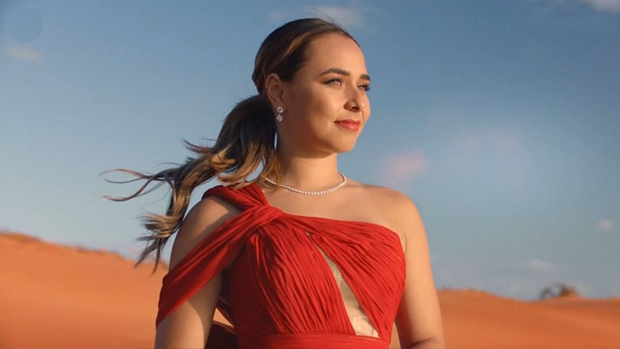 The Bachelorette Australia will be making history in the newest installment of the show which features the first-ever aboriginal and openly bisexual bachelorette. 
Brooke Blurton, 26, a proud Noongar-Yamatji woman from Western Australia, will have both males and females vying for her love in the show which hits TV screens this week.
"I am so ready for this," Brooke said in a press release. "I've done it twice before and now, having the opportunity to choose my person and who I want in my life, is a truly unique and special experience.
"My perfect person is someone that loves me for me," she said. "I hope they offer shared values and compassion for others. All the dreamy things! I'm so excited and hope that I finally find that person I've been waiting for."
Blurton - who is a social worker, first took part in the Bachelor season 6 with rugby star Nick Cummins and was the favourite to win - however she chose to leave the show before the final rose ceremony. 
She made another appearance on the show in 2019 for Bachelor in Paradise.
The new season of the show will start with 16 contestants in total (8 male, 8 female), however, fans of the show will know there is always the possibility of new cast members joining. 
We'll keep you updated on where/when you'll be able to access The Bachelorette Australia on screens in Aotearoa!


Want more? Here's a bit we love from Bree & Clint – unleashed every weekday arvo from 3PM. They're always up to something!