Take the ZM Census - ROUND 2!
Publish Date

Friday, 9 March 2018, 3:18PM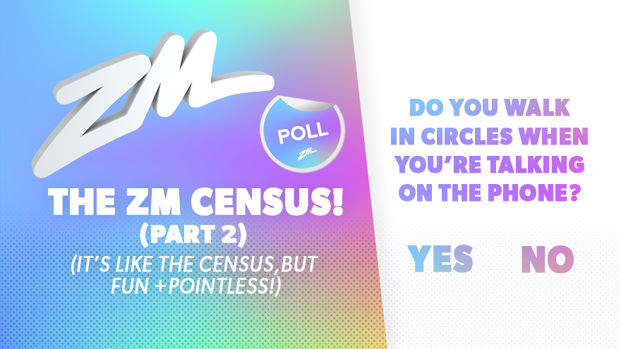 It's Census time in NZ! (It's basically where the government gathers a wealth of information from us to understand more about the people who live in New Zealand and help make good decisions about where services are needed).
But here at ZM, we had some pretty important questions for you too! Earlier this week we released our very own ZM census (click here if you missed it), and the results were so great we've done it again! 
Do you walk in circles when you're on the phone? Do you say 'oop' when you accidentally bump into someone? Do you pick pimples that aren't "ready" but do it anyway and then regret messing your face up?
Take our ZM Census PART 2 to answer more REALLY important, pressing questions*
*this census is also completely unofficial, pointless and really has no important questions at all
The official Census day was March 6 - but it's not too late to fill yours out! You can do it here.