Steve from Blues Clues shares emotional video on the reason why he left all those years ago
Publish Date

Wednesday, 8 September 2021, 3:41PM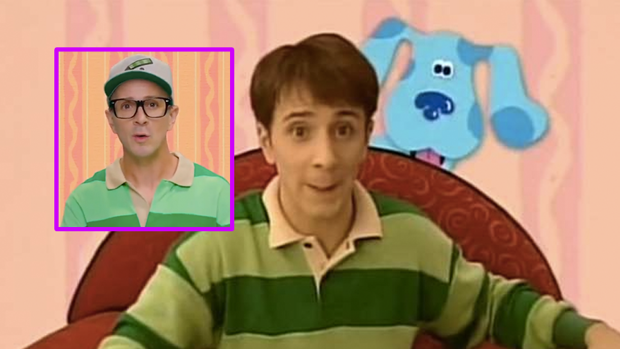 It's as almost Nickelodeon knew we needed a pick me up!
It's been 25 years since Blues Clues hit our television screens and Nick Jr have celebrated by releasing an emotional video of the OG, Steve, explaining the reason for his sudden departure in 2002.
"You remember how when we were younger we used to run around and hang with Blue and find clues and talk to Mr. Salt and freak out about the mail and do all the fun stuff?"
"And then one day I was like 'Oh hey, guess what, big news... I'm leaving. This is my brother Joe, he's your new best friend'. And then I got on a bus and left?"
Well, it turns out that bus was taking Steve to college! (So we can finally put to bed that rumour involving the pencils... Yeah, you know the one).
Our mate Steve continues to give us positive affirmations in Blues Clues fashion and really tugs on the heart strings. 
"And then look at you and look at all you have done and all you have accomplished in all that time. And it's just... it's just so amazing right?".
Check out the full video above, and if you're anything like us you may need a tissue or two. Happy tears, promise. 
Want more? Here's a bit we love from Bree & Clint – unleashed every weekday arvo from 3PM. They're always up to something! 
Take your Radio, Podcasts and Music with you