SPYRO is set to come back on PS4!
Publish Date

Thursday, 15 February 2018, 12:25PM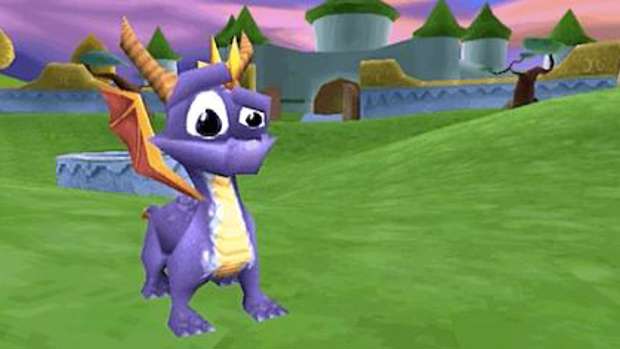 We still don't know what we did to deserve Crash Bandicoot remastered on Playstation 4.
And just when we thought PS4 couldn't get any better .... a gaming news site has hinted that Spyro the ice breathing dragon is being remastered, too!
The classic game would be released for PS4 late this year, Kotaku​ UK reported, citing multiple unnamed sources and predicting the remake would be confirmed in March.
Spyro the Dragon was launched around the same time as Crash, in the late 1990s as Sony launched its first PlayStation in 1994. Initially made by Sony and developed by Insomniac Games, Kotaku has reported that Vicarious Visions is working on the new game.
Vicarious Visions was behind the Crash Bandicoot remaster and also released Spyro for Nintendos 3DS Gameboy in 2011.
According to this YouTube stream from June 2017 showing off the new Crash Bandicoot gameplay, Vicarious Visions can be heard speaking about the remastered Crash Bandicoot game. When asked by the interviewer about a possible Spyro remake, they reply by saying they are 'very aware' people are asking for a Spyro remake. You can hear VV saying 'we are very aware' of the demand, and conclude by saying 'just keep asking'.
So if you're keen to bring it back, make your voice heard! They are listening.
It's also convenient timing that Spyro's 20th birthday is this September... could it be remastered to celebrate the anniversary?
The jury's out!