'Spider-Man No Way Home' has become the third highest-grossing film, passing 'Avatar'
Publish Date

Wednesday, 16 February 2022, 3:26PM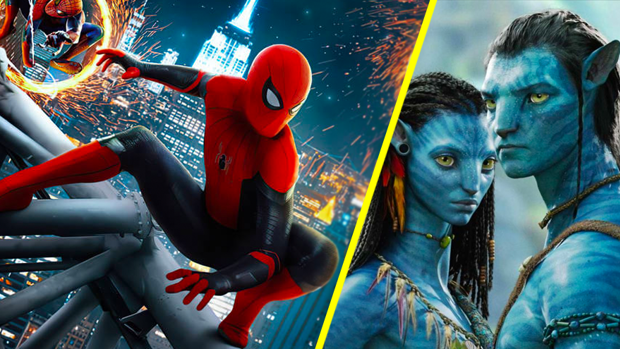 It's a good day to be a Marvel fan!
When 'Spider-Man: No Way Home' dropped in theatres last year in December, there was speculation if it could knock James Cameron's 2009 film 'Avatar' from being the third highest-grossing domestic released film EVER.
After holding our breaths as the number of ticket sales kept increasing, climbing into the millions, the film has done it!
Today 'Spider-Man: No Way Home' has grossed $760.9 million at the domestic box office!
'Avatar' has been sitting at this spot for over a decade only to be pushed to fourth place with grossing $760.5 million. I mean, this is still A LOT of money, it's hard to wrap our heads around this.
So what's sitting in first and second place? 
'Avengers: Endgame' with $858 million is sitting at number 2 with 'Star Wars: The Force Awakens' in first place with $938 million. CRICKEYYYY.
So doesn't that mean Tom Holland is in TWO out of the THREE top-grossing films of all time? Damnnnn.
Your friendly neighbourhood Spider-Man must be feeling prettttty good right now and who can blame him!  

Want more? To celebrate Uncharted in cinemas February 17th starring Tom Holland, we have your chance to score $1,500 and a double pass to see the movie! Get all the deets here.
Take your Radio, Podcasts and Music with you