Say Yes To The Dress: Designer's attempt to get it off the ground in NZ
Publish Date

Sunday, 8 April 2018, 9:45AM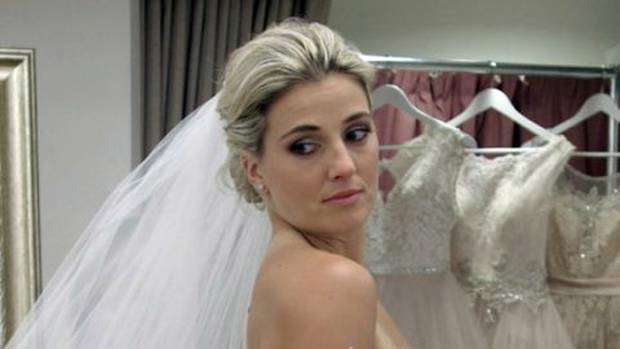 A Waikato-based dress designer wants to hear from brides-to-be in a bid to get reality TV series Say Yes To The Dress off the ground in New Zealand.
Kim Clark-Ware, 36, has no television experience but has bought the rights to Say Yes To The Dress from its owner in the Netherlands - a process that's been four years in the making.
"To me it's never been about the TV, it's about the experience of finding a dress. I've actually been married four times, and I'm a plus-size girl as well, so for me I was never able to go and have that experience.
"None of the bridal places catered for my sizing, and there was just never that excitement around it. I just thought, 'We have to do it here'."
Clark-Ware, who is living in Hamilton, described the show as an opportunity for brides to find their dream wedding dress.
Brides submit pictures and measurements, and if chosen for the show, will get to pick from six or seven dresses based what the bride is looking for.
She said several bridal houses would be involved and she was in the process of pitching the series to New Zealand networks.
A MediaWorks spokeswoman confirmed they had been approached.
"I've got a producing, editing and marketing team, and we're still in the stages of putting everything together. We've got a five-year contract and we're hoping filming will start in June and air in summer 2018/2019," Clark-Ware said.
She said it had been a bit of struggle to get brides to apply, which delayed filming originally planned for March.
"I think people just haven't really seen that we're looking. We've mainly used Facebook and it hasn't been in the media or advertised on TV yet so that could be why."
More than 100 Kiwi brides-to-be had applied, but they needed quite a few more.
"We're looking at 10-12 episodes and four to five brides per episode, so we need to film at least 50 brides."
Clark-Ware said they were looking for brides from all walks of life for the show.
"We accept everybody for who they are, all shapes and sizes and all cultures. We're just looking for Kiwi women and a bit of everything; if they want to wear gumboots with their dress they can."
It was hard to put an exact number on the length of time taken to make a wedding dress, but Clark-Ware said a basic dress could often take about a month.
The application form for the series asks brides for their measurements, any religious or cultural beliefs they need to be aware of, a dress budget ranging from $1000-$4000+, styles of dresses they like, and a photo of themselves.
There is also a non-refundable $500 dress fee brides must pay if their application is accepted, to be put towards the cost of their dress if they choose one on the show.
"This is necessary to make sure people are applying for the right reasons- to find their dream dress."
Gemma McCaw took her search for the perfect wedding dress public when she featured on Australia's series of Say Yes to the Dress in 2016.
She revealed a budget of $8000 and said she was after something classic, elegant and timeless but with X-factor.
After rejecting two options, the Black Sticks star left viewers hanging when she gave a third dress a "maybe".
It turned out to be a no when she opted instead for a custom-made gown by Auckland wedding dress designer Anna Schimmel.
Clark-Ware said she did have a host in mind for the local series but they fell through due to filming delays.
• To apply to be on the series, visit the Say Yes To The Dress site.
This article was first published on nzherald.co.nz and is reproduced here with permission.