PM Jacinda Ardern reveals what what life will look like in Level 2
Publish Date

Thursday, 7 May 2020, 1:49PM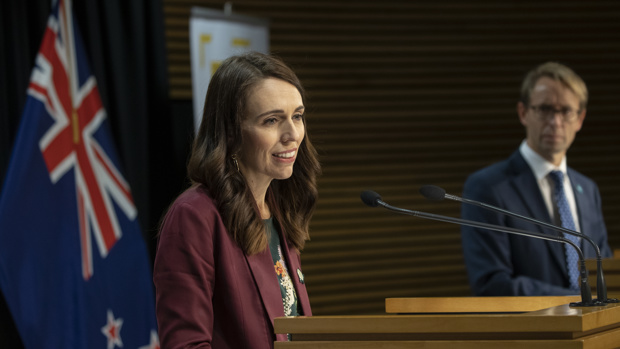 Today Prime Minister Jacinda Ardern gave an overview of what life under Alert Level 2 will look like for Kiwis.
It has not yet been decided when New Zealand will move into Alert Level 2 - that will be revealed on Monday, May 11 - and for now will remain at Alert Level 3.
To date, there are 1489 confirmed and probable cases of Covid-19 in New Zealand, while 1332 people have recovered from the deadly virus.
This is what life under Alert Level 2 will look like ...
Life under Alert Level 2
The principle behind Level 2 is to "play it safe".
Public health measures remain the same if you are sick stay home.
If you have symptoms get a test.
Reduce close contact with strangers.
Physical distancing of one metre outside the home (including on public transport).
Continuation of high hygiene standards.
Key difference from Level 3
You can see friends and family again, you no longer need to stick to your bubble but keep the numbers small.
Business
Business can restart for staff and customers.
Good hygiene practises must be in place.
Have a conversation with your employer about staggered start times, alternative hours or working from home if possible.
Malls will reopen but with a limited number of people able to enter, similar to supermarkets.
Hairdressers and beauticians can reopen but must use appropriate PPE gear.
Cafes, restaurants or bar can reopen but must have no more than 100 people and follow the three 'S's: Seated - every patron must be seated, Separated - social distancing within the venue, Single server - table service only with one person.
If businesses are unable to do this they will be shut down.
Schooling
Children are allowed schools and early learning.
Tertiary learning may also reopen.
Distance learning will continue if needed.
Keep children at home even if they are even slightly sick.
Travel
Border measures remain unchanged from Alert Level 3.
People are allowed to travel domestically around the country.
Social distance on public transport and airports must be put in place.
Recreations and sport
Gyms and swimming pools may reopen.
Professional sport may resume domestically.
Museums and markets can also reopen but social distancing must be put in place.
Both Indoor and Outdoor gatherings are limited to a maximum of 100 people.
Life events
Funerals, weddings, religious ceremonies can be held with a maximum of 100 people.
Find out more information about Alert Level 2 at covid19.govt.nz.
Take your Radio, Podcasts and Music with you