No flour? Create your own with this one step recipe!
Publish Date

Saturday, 18 April 2020, 10:00AM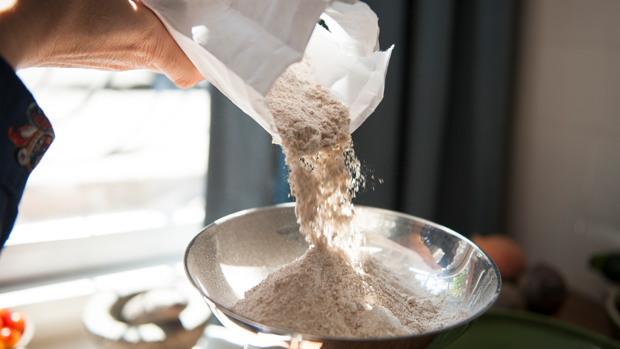 Can't find flour and NEED to make banana bread? We've got the answer:
As everyone stresses over the empty flour shelves at the supermarket, this blogger has an alternative to solve all your flour problems- all you need are oats!
Blogger and writer Laura Fuentes shared the secret oat flour recipe on her blog Momables.
The 'recipe' takes less than a minute to turn one cup of oats into a cup of flour in a blender or food processor.
"Get some oats, add them into the food processor, and turn it on to blend until you have a fine powder like consistency," she told viewers.
She also says that one cup of oats should be equal to a cup of flour, and it should last for up to three months in your pantry.

And just like regular flour, it can be used for anything from cake to porridge and bread.
"Typically oat flour can be substituted for regular wheat or flour in a recipe in the same amount, one cup oat flour equals one cup regular wheat flour.
No more waiting for it to be at the supermarket!
Take your Radio, Podcasts and Music with you