Netflix's trailer for 'The Society' gives us serious Lord of the Flies vibes
Publish Date

Friday, 5 April 2019, 12:56PM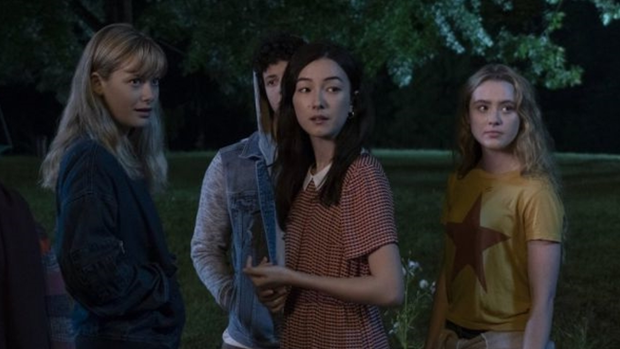 Like most of us, you were probably made to read Lord of the Flies in English class, and now Netflix's new series is giving us MAJOR flashbacks.
Netflix's series 'The Society' is Loosely based on Lord of the Flies,  the upcoming Netflix drama puts teenagers in the place of making their own decisions, and the results lean toward being deadly.
The new teaser trailer is intense and made even scarier with Billie Eilish's 'Bury A Friend' playing in the background.
RELATED: Everything coming to Netflix New Zealand this month
Starring Kathryn Newton (Big Little Lies), Rachel Keller (Legion), and Kristine Froseth (Sierra Burgess Is a Loser) among others, the show applies Lord of the Flies' survivalist concept to teenagers who are stranded in a strange place resembling their hometown.
Given that The Society takes place in civilization rather than the wild, the show is also slated to tackle issues that are extremely relatable to most audiences. "The questions aren't what will I eat and how will I find shelter," Keyser told Teen Vogue.
"The questions are things like: who makes the rules, how do we keep ourselves safe from each other, how do we protect the weakest among us — who owns the stuff all around us?"
The Society premieres on May 10th, on Netflix.