Netflix's Emily in Paris is getting a second season!
Publish Date

Thursday, 12 November 2020, 2:24PM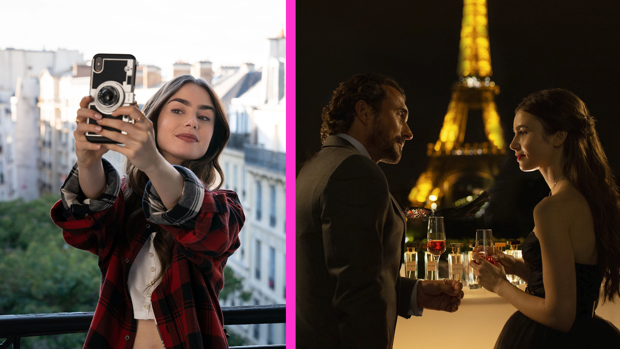 Oui Oui!!
Get ready to cringe, laugh and crush all over again, because the Lily Collins romantic comedy series - which follows a woman named Emily who gets hired at a Parisian marketing agency called Savoir - has officially been renewed for a second season!
If WE can't go to Paris, we'll just have to live through Emily!
To announce the news, Netflix wrote a formal letter from Emily's French boss Sylvie Grateau, informing her American boss Madeline Wheeler that she'll have to stay with the team in Paris a while longer.
In the letter, Sylvie - who is played by Philippine Leroy-Beaulieu - wrote: "We are writing to regrettably inform you that Emily Cooper will need to remain in Paris for an extended period of time. Despite her overconfident manner and lack of prior experience in luxury goods marketing, she has nonetheless managed to charm some of our hard-to-impress clients during her short time at Savoir.
"Call it bonne chance, or American ingenuity - I'm leaning towards the former - her results are impressive. We hope that by extending her time in Paris, Emily will further the relationships she has already made, delve deeper into our culture, and perhaps pick up a few words of basic French.
"We will work in conjunction with you on applying for a work permit on her behalf to prolong her time here. We love having Emily in Paris! But please don't let her know that."
Netflix haven't yet confirmed when the second season will hit screens, but we're assuming sometime late 2021!