Netflix uncovers the show that got us cheating on our 'binge-partners' in 2017
Publish Date

Tuesday, 12 December 2017, 2:19PM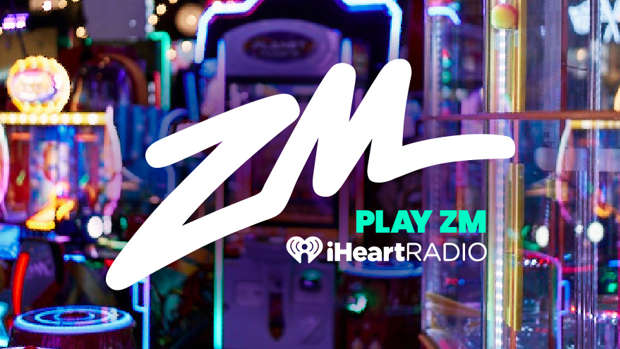 So it turns out NZ did f**k all on Good Friday this year apart from binge-watching Netflix shows.
According to data released by Netflix this morning, April 14th was NZ's most popular day for streaming.
The 2017 review has pulled trends from a survey and viewing data in an aim to illustrate not just what Kiwis have been watching, but how they've been watching it.
For example: Someone in the country watched the Adam Sandler comedy flick Grown Ups a 331 times this year -  that's nearly once every day! THREE HUNDRED AND THIRTY ONE TIMES is pretty ridic considering the film only has a 10 per cent approval rating on Metacritic.
It also reveals New Zealand's most watched shows, which include the new Stranger Things series, the hugely controversial 13 Reasons Why and hit comedy Orange Is the New Black.
We're also suckers for the nostalgia, with Gilmore Girls: A Year In the Life and Fuller House featuring on our watch-lists.
The shows that we watched with our partners/binge-partners were Stranger Things, 13 Reasons Why and A Series of Unfortunate Events.
And the ones that got us cheating on our binge-partners?
Orange Is the New Black, Stranger Things and 13 Reasons Why!
Our most binge-worthy shows - shows which we spent more than two hours a day watching - include those mentioned earlier, but our top three come as more of a surprise.
In at number one is Mexican political drama Ingobernable, followed by Oprah Winfrey's drama Greenleaf and true-crime satire American Vandal.
Our most binge-raced series (which Netflix defines as the shows we watch as quickly as possible) will come as no surprise; Stranger Things 2!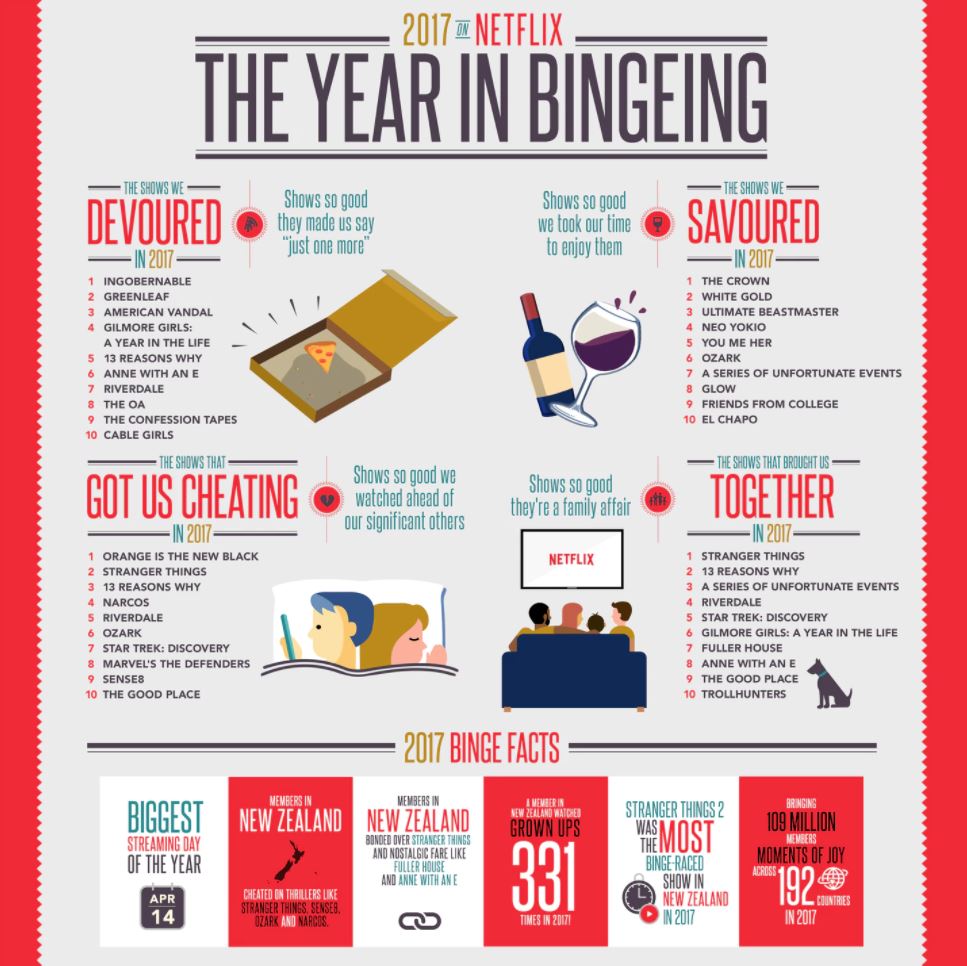 Other facts you might be interested in include:
Netflix members around the world watched more than 140 million hours per day!
Even Antarctica got in on the watching action, where someone binged through Shameless
Mexico takes the top spot for having the most members to watch Netflix every-single-day
The average member watched around 60 movies on Netflix in 2017
You can view Netflix's full breakdown in this graphic HERE.