Missing KFC? You can now make their famous Potato & Gravy at home using Best Foods Mayo
Publish Date

Thursday, 26 August 2021, 4:51PM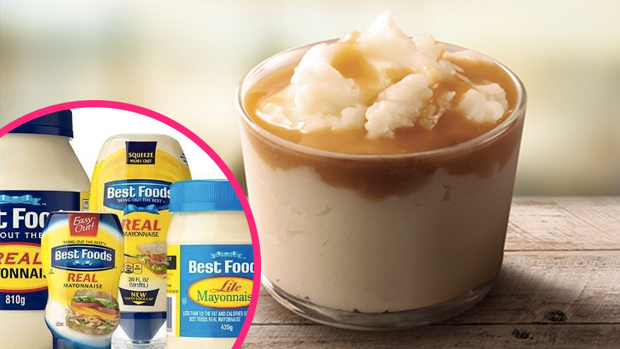 Since you can't go to KFC, we've done our best to bring KFC to you! 
KFC potato and gravy really is iconic. The creamy mash, the smooth gravy, and when you dip the chips in? Don't even get us started!
The GOAT's of mayonnaise, Best Foods have discovered a recipe that makes the perfect KFC-style potato and gravy and you only need a handful of ingredients - and most of it you'll already have!
Ingredients:
Gravy:
1 chicken stock cube
1 beef stock cube
½ tsp onion powder
2 cup boiling water
75g butter
1/3 cup flour
¼ tsp black pepper
Mashed potato:
1.5kg Agria potatoes
1 cup Best Foods mayonnaise
50g butter
Salt and pepper to taste
Method:
1.Peel and cut potatoes into cubes. Place in a pot and cover with cold, salted water. Bring to the boil and cook for 10-15 minutes, until the potatoes are very soft and starting to fall apart.
Meanwhile, make your gravy.
2.Dissolve stock cubes and onion powder in boiling water. Melt butter in a saucepan and whisk in flour, pour in the stock and whisk until smooth. Cook for a minute or two until thickened. Remove from heat and cover.
3.When the potatoes are cooked, drain into a colander and cover with a clean, dry teatowel. Allow to steam dry for a few minutes before passing the potato through a potato ricer or fine masher. Stir through Best Foodsmayonnaise and butter and season to taste.
4.Pour over gravy and serve immediately
You can thank us later for this. Bone apple tea! 

Want more? Laugh out louder with Fletch, Vaughan & Megan weekdays from 6AM – Or catch up with their poddy below!