McDonald's stores have been running out of chicken nuggets
Publish Date

Tuesday, 11 April 2017, 12:07PM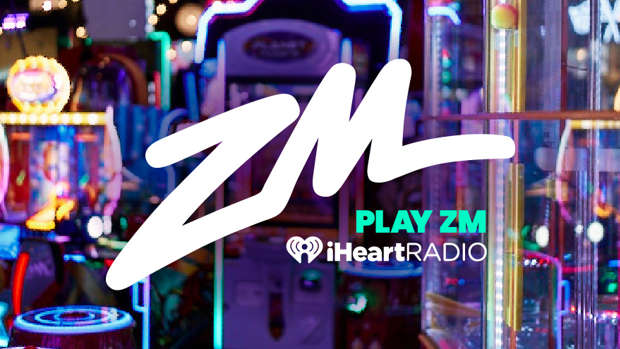 Guys, it's a worry. Some New Zealand McDonald's stores have run out of chicken nuggets.
As you're probably aware (of course you are), the fast food chain has been running a promotion recently where they are selling 20 chicken nuggets for $10. But people have been turned away due to a McNugget shortage.
Petone McDonald's had a "sold out" sign posted on its menu board on Monday.
And on Sunday, one customer posted on McDonald's Facebook page saying she had gone to the Petone store to buy the 20-pack of nuggets but was told they were sold out.
Another customer was told the store couldn't sell her the 20-pack for $10 because the promotion had been "too popular" and they might need the nuggets for future customers.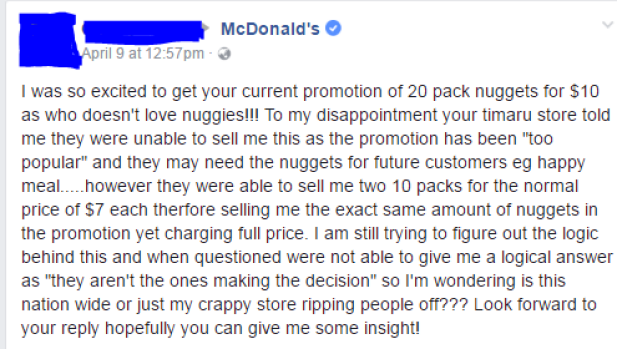 Instead, the store offered to sell the woman two 10-packs for the normal price of $7 each, meaning she was able to buy the same number of nuggets but for the non-promotional price.
On Monday evening, McDonald's spokeswoman Sarah Fitzpatrick said the current promotion had been "extremely popular" and some Wellington restaurants experienced a "brief shortage of stock".
The good news for us nuggie lovers is that McD's restaurants get their deliveries daily and can also move stock from other restaurants nearby so shortages will be short-lived!