Lucy from the ZM office: "Depression hit me like a ton of bricks in my last year of college"
Publish Date

Monday, 17 July 2017, 8:32AM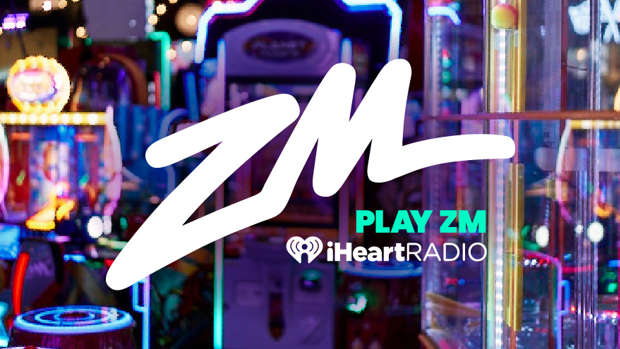 Warning: This article is about suicide and may be distressing for some readers. 
"Surprisingly, I am quite excited to write this article. Excited, because a few years ago I would not have dreamed about opening up about this matter.

"When people see the word 'depression', they freak out. It often screams 'damaged goods'. This could not be further from the truth. Being sad, angry, happy, confused, alone - together these feelings make us human. How could we ever expect to be balanced all the time in this crazy world?

"It is so important to remember that every single person has a different story, so think before you speak.

"You may never realise how fragile a person is until it is too late. It is often the people that portray themselves so richly as happy, who are actually overwhelmed by depression.

"For myself, depression hit me like a ton of bricks in my last year of college. It was triggered by someone close to me who had taken their own life.

"I was confused and embarrassed. I had no idea how to deal with it. I knew absolutely nothing about depression. It is so much more than simply feeling sad; it is indescribably draining. I spent a lot of time in bed, hiding away from the harsh realities of life.

"If I could give one piece of advice to any person suffering from depression, I would tell them to never, ever, bottle up their feelings and anxieties.

"With depression and suicide having such a large impact on New Zealand, I think it is about time that we are all more educated about this. Maybe if I had known a little more about it, I would have sought the help that I needed much sooner. 

"I have noticed that whenever one talks about seeing a counsellor, people tend to lower their voices - like it is an embarrassment that you are not coping. I cannot speak highly enough of my counsellor; without her I would not be where I am today. I am now in a position where I can work through any of life's hiccups myself.

"I have tried to avoid the words 'depression' and 'suicide' for the last few years. These two words are extremely raw to me. They always will be. I have wonderful days and I also have awful ones. I laugh, I cry. I'm human.

"It is totally okay to not be okay. The most important thing is that you're moving in the right direction. Never sit still and dwell on it. Get up, get out and get help."
- Lucy, 22
WHERE TO GET HELP:
If you are worried about your or someone else's mental health, the best place to get help is your GP or local mental health provider. However, if you or someone else is in danger or endangering others, call police immediately on 111.
OR IF YOU NEED TO TALK TO SOMEONE ELSE:
LIFELINE: 0800 543 354 (available 24/7)

SUICIDE CRISIS HELPLINE: 0508 828 865 (0508 TAUTOKO) (available 24/7)

YOUTHLINE: 0800 376 633
NEED TO TALK? Free call or text 1737 (available 24/7)
KIDSLINE: 0800 543 754 (available 24/7)
WHATSUP: 0800 942 8787 (1pm to 11pm)
DEPRESSION HELPLINE: 0800 111 757 (available 24/7)
SAMARITANS: 0800 726 666