Lime Scooters might not be around for long
Publish Date

Friday, 26 October 2018, 11:17AM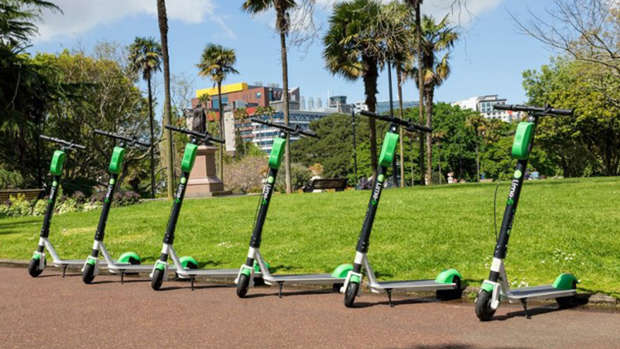 They've been banned from footpaths in France and Spain, and in Beijing and Shanghai, e-scooters have even been banned from the roads for two years.
Lime scooters only landed in New Zealand two weeks ago, but 14 ACC claims have been filed already, leaving road safety advocates calling for tighter restrictions or a ban altogether. 
"Someone is going to die if we don't see changes," workplace safety campaigner Lance Wiggs says.
Veteran motoring writer Clive Matthew-Wilson adds: "I predict multiple injuries and probable deaths in the near future".
"E-scooter riders are allowed to ride without helmets and share the footpath with vulnerable pedestrians, such as old people and young children. Inevitably there are going to be horrific collisions."
New Zealand Prime Minister Jacinda Ardern told spoke with Fletch, Vaughan and Megan and believes they aren't a problem at this stage. "I worry, in a motherly way, quite a few people have fallen off - they do go really fast, but we probably just need to make sure they're not causing anyone any harm."
 This article was first published on nzherald.co.nz and is republished here with permission.