Lady shaves a strip through her husband's head and blames the 'Elf on the Shelf'
Publish Date

Thursday, 16 December 2021, 12:03PM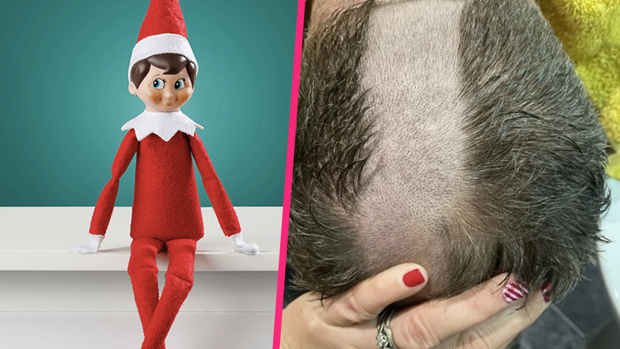 Man these elves are getting WILD!
Surely we've all heard of the elf on a shelf prank, but it seems these elves have taken things a step further (and possibly too far). 
Samantha Street and her 14-year-old daughter Lydia took life into their own hands when they shaved a strip of hair down the middle of hubby Rich's head for a Christmas prank.

'I'm one of those people that plan most of it the whole year, so it's less stressful,' explained the beautician. 
'I try and spread out crazy things like this with some more relaxed nights because once you start going mad there's no going back.'
And that's the thing with Elf on the shelf... The pranks are meant to get worse and worse. 
Samantha admits that she got her daughter to actually do the dirty work, because "surely he [her husband] won't get too mad at her. 
Considering there's still a week to go until Christmas, we hate to see what they've got planned next! Look out!

Want more? Laugh out louder with Fletch, Vaughan & Megan weekdays from 6AM – Or catch up with their poddy below!
Take your Radio, Podcasts and Music with you