Kit Kat ditches plastic so you can make origami (and save the planet)
Publish Date

Tuesday, 17 September 2019, 3:24PM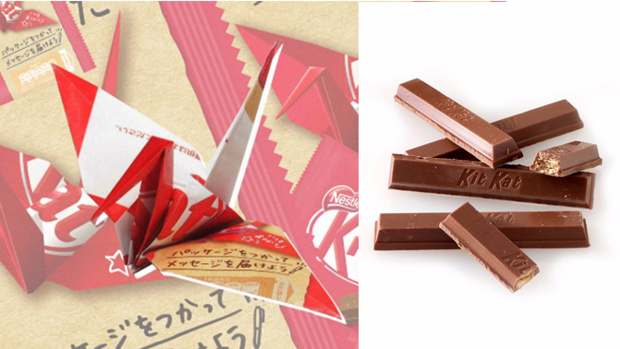 Saving the environment, crafts, AND chocolate? Sign us up!
After Nestle announced back in January that they were committed to reducing the plastic in their packaging, they've now done so with their Kit Kat packets!
The new packaging for its popular miniature KitKat chocolate bars will now be wrapped in paper instead of plastic.

This is a massive move for a large company such as Nestle, which it is hoped will encourage other lage corporations to follow.
The switch to an eco-friendly wrapper for miniature KitKat multipacks in Japan alone—which happens to be the biggest market for KitKats, of which about 4 million are sold every day—is expected to cut down on roughly 380 tons of plastic each year.
Nestlé Japan also designed the updated packaging to include instructions for how to fashion it, post-snack, into the iconic origami crane. How fun!