Jack Harlow reveals Dua Lipa's awkward response to his thirst trap song about her
Publish Date

Monday, 9 May 2022, 6:31PM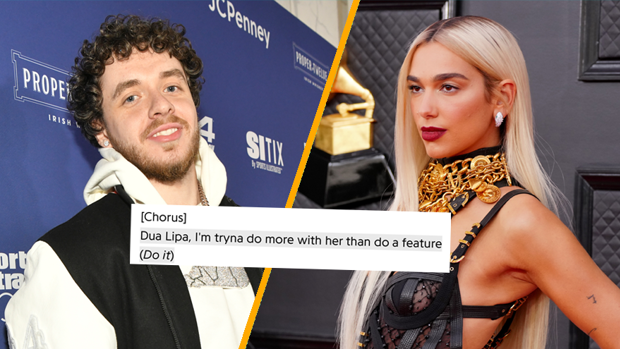 Awkwaaaaaaaaard turtle alert! 
Not gonna lie, having a song written about you would be iconic right? Especially if it's a thirst trap.
Jack Harlow released his new album Come Home The Kids Miss You on Friday (May 6) which features a new song named after the chart-topper titled 'Dua Lipa'. 
Speaking on The Breakfast Club podcast, Harlow revealed that he reached out to Dua Lipa in private to get her blessing for the new track, and the response was kinda awkward.
"I wanted to get her blessing, so I FaceTimed her and played it for her because I didn't want her to be blindsided by that or feel like creeped out or anything," he said.
The track includes the lyrics "Dua Lipa, I'm tryna do more with her than do a feature" but Harlow insisted the track was written because he "admires" her.
"If she had said, 'Yo, I hate it. I don't want it to come out,' it wouldn't have come out," Harlow explained before revealing Lipa's reaction. "She was like, 'Oh, I mean it's not my song. I suppose it's OK.' She was just kinda thrown off and she just kinda let it go." Yikes...
He went on to say that they have both spoken since and conversations are "less awkward" now. "We're good. We'll see how the record does. I think when the song comes out, she'll grow to appreciate it even more."
In another interview with Sirius, Harlow said Lipa was "so confused. She was like 'what the hell?' but she gave me her blessing. Said it was totally fine with her."
No word yet if Dua has added it to any of her playlists yet?...

Want more? Here's a bit we love from Bree & Clint – unleashed every weekday arvo from 3PM. They're always up to something! 
Take your Radio, Podcasts and Music with you