Is 'Ant-Man and the Wasp' worth seeing?
Publish Date

Tuesday, 3 July 2018, 12:32PM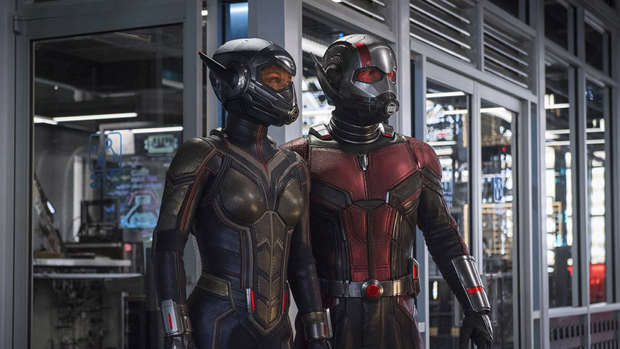 Marvel is back at it again with our favourite tiny (and sometimes humongous) superhero, Ant-Man - and this time he's officially part of a duo.
The film picks up where Captain America: Civil War left off. Scott Lang (Paul Rudd) deals with the consequences of his choice to pursue being Ant-Man while also being a dad. While under house arrest, he takes on a new mission from Hope van Dyne (Evangeline Lily) and Dr Hank Pym (Michael Douglas) in order to rescue someone thought to be gone forever.
Yeah, pretty heavy stuff. 
While the first film had reasonable critical success, the film had its fair share of drama behind the scenes; namely the fact that its original director Edgar Wright left the project after having issues with creative control - resulting in a film a with just the shadows of Wright's influence slotted in.
Ant-Man and the Wasp is a sequel that fans of the original can definitely enjoy, but if you haven't watched the most recent films in the Marvel universe, you may get a little lost in terms of references. 
The film gets off to a bit of a slow start, although it's necessary to set up the plot ahead. As the story plays out, we do start to see the visual comedy that made the first film so successful. Unfortunately, you'll have to sit through a whole lot of character tension and overwhelming tech jargon to enjoy these nuggets of creative humour.
"Do you just put 'Quantum' in front of everything?"
There's probably a 50/50 split of serious drama and humorous moments to break the tension which is pretty typical from a Marvel film, however, It was almost too balanced as the humour almost takes away from seeing any genuine emotion - I WANT TO CRY GODDAMMIT!  
With the success of Taika Watiti's Thor: Ragnarok, I couldn't help but feel that this film lacked a bit of personal touch from the director. 
As mentioned earlier, the first film had touches of Edgar Wright's style weaved into the visual comedy (after all he co-wrote the first screenplay), and its somewhat carried through to this sequel. While enjoyable, this film feels like a bit of a copy (and film snobs like me will notice it). 
All in all, if you're not yet sick of the traditional Marvel structure then this film is for you. It provides plenty of laughs and the clever way the characters use their size-altering powers is super entertaining (no pun intended).