How to watch Rihanna's Super Bowl halftime show with choreo by Kiwi Parris Goebel!
Publish Date

Monday, 13 February 2023, 12:50PM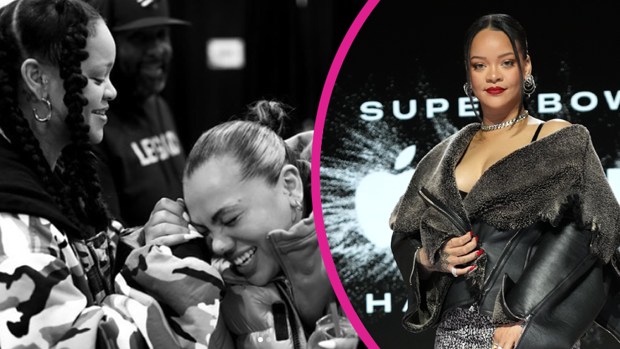 IT'S ALMOST TIME!
Rihanna is set to headline the iconic Super Bowl halftime show for the first time ever - and her performance has been choreographed by none other than NZ's own Parris Goebel.
Rihanna turned down the chance to headline the show in 2019 in support of Colin Kaepernick, who was ousted from the NFL for protesting police brutality.
But now in 2023, the superstar will lead a host of performances during the Super Bowl LVII as the Philadelphia Eagles take on the Kansas City Chiefs.
How can I watch the halftime show?
The game takes place at State Farm Stadium in Glendale, Arizona, kicking off at 12:30pm NZT, you can watch on Sky Sport or Spark Sport live or on their streaming services
If you don't care for the game (like us lol) the halftime show will air around 2pm NZT which you can watch live on YouTube below.
(If it doesn't air at exactly 2pm, don't @ me)
And if you miss it or want to watch it all over again, we'll put the full performance up online as soon as we can!
Kiwi Parris Goebel has choreographed the performance, with the setlist and possible guest performers still a closely guarded secret for now.
Goebel marked the occasion by sharing black and white snaps of herself and Rihanna on Instagram, writing, "A little girl from Barbados and a little girl from New Zealand grew up into boss b****es and took over the Super Bowl half time show together. We far from home but we made it!!!! I love you 4L. Let's do this sis."
Kiwi dancers are also expected to be part of the performance, as Goebel heads up dance crews ReQuest and The Royal Family.
And it's not the first time Goebel has done this - in 2020, she choreographed J-Lo's historic Super Bowl performance.
As for what we can expect from Rihanna's setlist, that's also a secret - how many of her hits and special guests can she fit into her 13-minute performance?
We could see Umbrella, Diamonds, Only Girl (In the World) or B**ch Better Have My Money. Calvin Harris could appear as a guest for We Found Love or This is What You Came For, while Drake could pop up for Work and What's My Name.
The pop star has promised a "jam-packed show" in what will be her first live performance in seven years.
"When you become a mom, there's something that just happens where you feel like you can take on the world, you can do anything. The Super Bowl is one of the biggest stages of the world," Rihanna said ahead of the show.
"There's something exhilarating about the challenge of it all. Deciding how to maximise 13 minutes but also celebrate — that's what this show is going to be. It's going to be a celebration of my catalogue in the best way that we could have put it together."
Will there be new music? We'll find out soon!
This article was first published by the NZ Herald and is republished here with edits and permission.

Want more? Laugh out louder with Fletch, Vaughan & Hayley weekdays from 6AM – or catch up with their poddy below which includes a Top 6: Rihanna!
Take your Radio, Podcasts and Music with you