How to make Dalonga Coffee- the whipped coffee trend that's gone viral
Publish Date

Wednesday, 1 April 2020, 9:35AM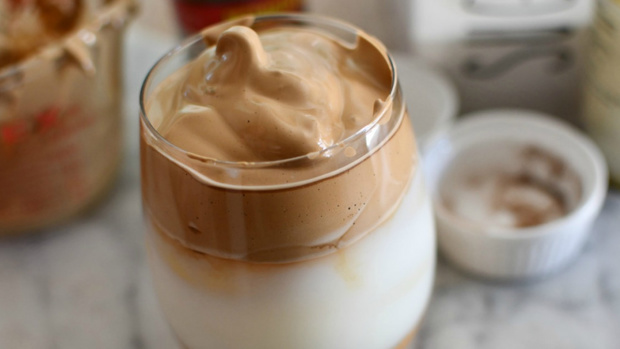 It's taken over the internet, and now you can make it yourself in lockdown!
Dalgona coffee, whipped coffee or whatever you want to call it, has taken over the internet in the last few weeks after the trend surfaced on Tik Tok.
The drink is a cold latte that comes with a velvety smooth and sweet coffee foam on top, which is inspired by South Korean candy.
Watch our Tik Tok on how to make it!
How to make Dalgona Coffee:
2 tablespoons of instant coffee
2 tablespoons of sugar
2 tablespoons of boiling
Add all three ingredients to a bowl and whisk for 2 minutes to 5 minutes- or how long it takes to foam up.
Then, pour some milk (1 cup of it) into a glass with some ice if you're doing an iced coffee. 
Spoon/scoop the whipped coffee on top, then stir it into the milk to combine.
Then take a bunch of pics for your Insta story, and enjoy!
Take your Radio, Podcasts and Music with you