How to kick Instagram Envy in its perfectly round butt
Publish Date

Monday, 15 October 2018, 3:21PM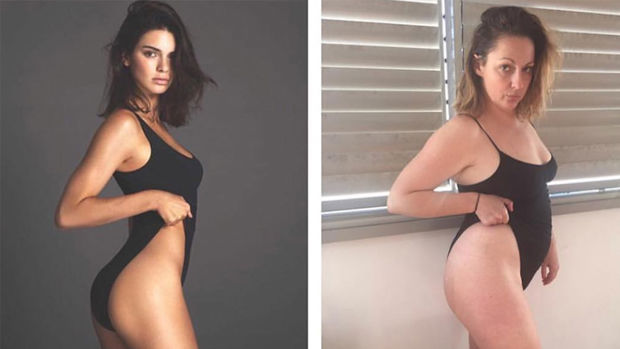 Instagram Envy is something most millennials have experienced in their lives, and unfortunately, it can be pretty bad for our mental health. 
While you could get rid of the social media platform altogether, it shouldn't have to be that way. 
Humans are social creatures, and science tells us that social media can have some benefits for our mental health, but that awful feeling in the pit of your stomach when you see a hot model or your friend on an extra af vacation, is a sign that Instagram can have real-life effects on our happiness. 
Recent studies suggest that social media use is not depressing - unless it triggers envy.
Jealousy and envy are actually very different. 'Jealousy is really the fear of losing something, while envy is resentment toward something you don't have and that's what Instagram provides,' says Psychologist James Robinson.
Since your bound to run into this feeling while mindlessly scrolling through pic after pic, here are 4 tips to kick Instagram Envy in its perfectly round butt!
1. CHANGE YOU PERSPECTIVE FROM ENVY TO ADMIRATION
"The other side of envy is admiration," Robinson says. "When you see somebody that travels around or has the ability to do that job [you admire], try to understand how they got there and learn from those people's abilities and what they've done."
Or, acknowledge that you are different from them, and maybe you don't want the life they're living - however perfect it may look in 640 x 640 pixels.
2. TALK TO 'REAL' PEOPLE YOU KNOW ONLINE AND IRL

The illusion of a perfect life that gets painted on Instagram is more quickly shattered when you can get more information about what was really going on when that picture was taken - and through the course of your 'friend's' lives.
"Find something with a person you have a close relationship with that gives you that sense warmth and belonging," advises Dr Krauss Whitborne.
"When I come to realize that people are presenting a fantasy, it's because I know them more personally. Sometimes you realize that [people that appear to be travelling the world] took 20 pictures on vacation, but took a month to stagger them on Instagram. You can still admire them, but it's important to ask: 'Is it realistic for me? Is it realistic in general?"
3. KNOW WHAT KINDS OF IMAGES MAKE YOU ENVIOUS AND WHY

Photos, especially on Instagram, can present several different categories of fantasies.
"[They're] not realistic - as a therapist, I can tell you, it doesn't happen - and it wouldn't actually be a good thing if it did," Robinson says.
These are the Instagram users that are "presenting an emotional world, and that's particularly hard [to cope with]."
When we see a steady stream of people who seem perfectly adjusted, it's impossible not to compare our own mental states, and become convinced that because we don't see our own lives through Instagram filters, we must not be as happy as those who are broadcasting their own.
"On an individual level, what is it that becomes so unnerving? Is it that foreign world that feels impossible, or the emotional world?" Robinson asks.
4. MAKE YOUR FEED A BALANCED DIET
When you've identified the accounts that aren't working for you, be resolute. If you aren't, you can quickly enter that all-too-familiar envy spiral.
"That one experience can create that vicious cycle. So recognize when it's happening and just say, 'no,'"says Dr Krauss-Whitbourne.
"Push back, take a break and ... and do something active that will engage your mind, like hobbies, crafts, physical exercise," and other modes of being 'active' rather than 'passive' consumers.
Dr Krauss-Whitbourne emphasizes the importance of limiting your time on Instagram, because becoming compulsive about your feed will fuel neuroses and, in turn, envy.
"Curate your Instagram feed like you would your diet: seek out the healthy things, even though sometimes it feels good to watch things that maybe aren't totally healthy for you."
Follow suggestion: 
This article was first published on nzherald.co.nz and is republished here with permission.