Here's WTF happened to the Pussycat Dolls and where they are now
Publish Date

Tuesday, 6 June 2017, 1:24PM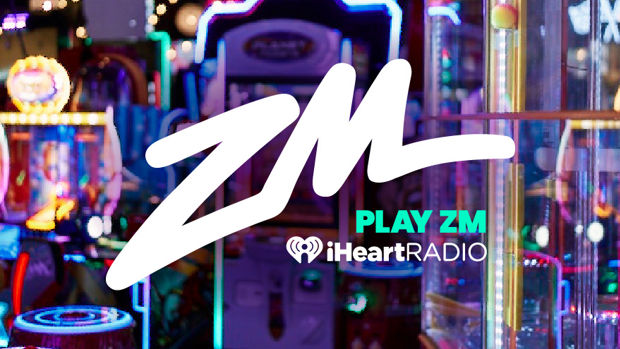 We all remember The Pussycat Dolls...
 
Known for their raunchy moves and songs like 'Don't Cha', 'Buttons' and 'When I Grow Up', the girl band took the world by storm back in 2003 when they formed. 
At that time The Pussycat Dolls were an underground modern burlesque troupe and following their growing popularity, music producers Jimmy Iovine and Ron Fair became involved with the group to transform into a franchise.

The Pussycat Dolls were launched into mainstream following the release of their album PCD, which contained the number-one singles "Don't Cha", "Buttons" and "Stickwitu".
But where the f*ck did Nicole Scherzinger, Carmit Bachar, Ashley Roberts, Jessica Sutta, Melody Thornton and Kimberly Wyatt end up?! 
The group officially split in 2010, however Carmit Bachar left two years earlier, after reports of tension between her and the 'lead' Pussycat, Nicole.
In an interview in 2012, Bachar revealed Scherzinger damaged relationships within the all-girl group by failing to confide in them about her battle with bulimia. Bachar also blamed the split on Miss Scherzinger's ambitions for a solo career, and due to the overemphasis of favoritism on Nicole.
So what happened to the rest of them?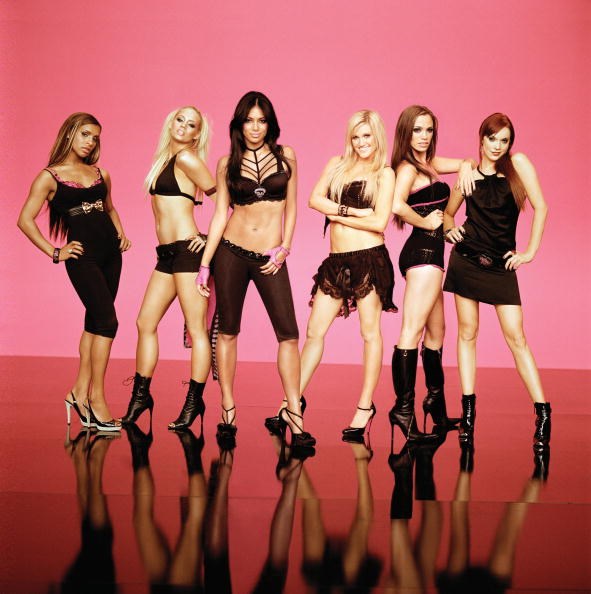 L-R: Melody Thornton, Kimberly Wyatt, Nicole Scherzinger, Ashley Roberts, Jessica Sutta, Carmit Bachar (PHOTO: Getty Images)
Nicole Scherzinger, 38 years old
We've still seen quite a bit of Nicole since the PCD split. Following the group's disbandment, she ventured into television winning the tenth season of Dancing with the Stars and became a judge on The Sing-Off and on US and UK versions of The X Factor.
Her debut studio album Killer Love (2011) was released to moderate success and was preceded by the number-one single "Don't Hold Your Breath". She is also an ambassador for UNICEF and a global ambassador for the Special Olympics.
She's also known for a sh*tload of brand deals (many of which we don't see in NZ), such as Muller Light, Herbal Essences and Pro-Activ.
Carmit Bachar, 42 years old
Carmit was one of the main singers in the PCD, but she departed early in 2008, after tension between her and Nicole, as well as the ambition to launch her own solo career. She was actually Ricky Martin's Vida Loca girl!
Bachar has appeared in several films, including 13 Going on 30, Along Came Polly, The Scorpion King and 2003's Charlie's Angels: Full Throttle featuring the Pussycat Dolls.
She's also gave birth to a baby girl named Keala Rose on September 18, 2011 and is currently a member of electro/pop duo called LadyStation.
Melody Thornton, 32 years
Thornton departed from the group to focus on her solo career in 2010. Thornton's first mixtape, P.O.Y.B.L was released March 15, 2012, (that's an acronym for Piss On Your Black List, FYI).
She worked on several projects including a cameo on Keri Hilson's music video "Slow Dance" and being a judge on E!'s TV show Bank of Hollywood. In June 2010, Rap-Up also reported that she has departed from the group and was working on her solo album.
More recently Melody has starred in a Dior commercial, and has worked as a model since 2011. That long-awaited debut album still has a TBA attached to it though.
Kimberly Wyatt, 35 years old
After departing in 2010, Wyatt became a full-time judge on a British talent show way before Scherzy came over, being a permanent panellist on Sky1's Got To Dance for five series.
Wyatt achieved a Top 5 hit in the UK as part of Aggro Santos' 2010 single 'Candy', before signing up to judge the American version of Got To Dance - re-titled Live to Dance - alongside Paula Abdul and Travis Payne.
Wyatt now lives in England and won the BBC's Celebrity MasterChef series in 2015. She's also a School Sport Ambassador in the UK for the Youth Sport Trust , promoting health and well-being for young women through dance!
Jessica Sutta, 35 years old 
On January 29, 2010, Jessica Sutta revealed to E! Online that she had been ousted from the group, following a broken rib she sustained whilst on tour with the group. Apparently the group's management failed to provide her with any accommodation, so the "almost homeless" singer had to crash on a friend's couch as she recovered from a broken rib.
In Life & Style magazine she stated: "I basically felt like nothing more than a glorified back-up dancer after seven years with the group. I wasn't feeling like I was growing in the situation. It was something I had to do. Breaking my rib is what sent me over the edge."
Sutta's post-Pussycat Dolls career has barely strayed outside of the music industry, as the singer-songwriter has been determined to make it as a solo star. It started with debut single 'I Wanna Be Bad', but slightly hit its stride when 2011 single 'Show Me' topped the US Dance chart.
Her official debut solo album I Say Yes, was released on March 3, 2017!
Ashley Roberts, 35 years old
Ashley departed from the band in February 2010, in order to pursue a solo singing and acting career, but also reportedly due to the 'overemphasis' on the band's main singer, Nicole Scherzinger.
Roberts is also well known in the UK, as she regularly appears in reality shows such as I'm a Celebrity...Get Me Out of Here! in 2012 and The Jump in 2015. She was a judge for two seasons of Dancing on Ice, and has also co-hosted Ant & Dec's Saturday Night Takeaway since it was revived in 2013 until 2016.
Her solo debut album – Butterfly Effect – was also released in September 2014, but didn't really hit the charts. 
RIP Pussycat Dolls xxx