Here's what we know about 13 Reasons Why season 2
Publish Date

Saturday, 5 May 2018, 10:02AM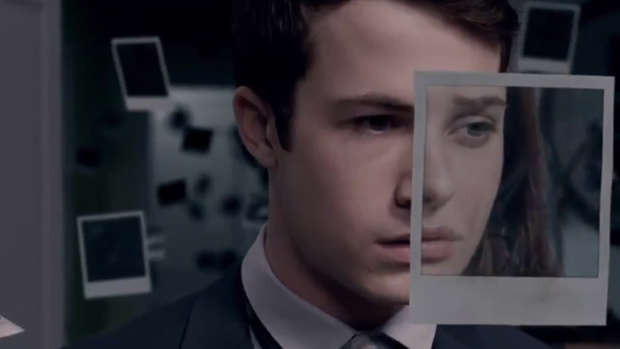 Now that fans know when 13 Reasons Why will return to Netflix, speculation is rife about what'll happen in season two of the controversial series.
Netflix released new photos from the upcoming season, which provide clues as to the trials and tribulations Tony, Jessica, Mr. Porter, Bryce, Clay and more will face when 13 Reasons Why makes its comeback.
Several characters are left out of the photos, leaving fans to wonder what they'll get into in season two of 13 Reasons Why. 
Here's what we've gathered from the photos released:
In one of the images, Tony can be seen standing next to his beloved car, which appears to have been vandalized in a major way. The back window is shattered and the trunk hood has dents and paint scratches on it. 
Tony's clearly shaken by the vandalism. He's pictured in an embrace with another man, who may be a new addition to the 13 Reasons Why cast in the second season.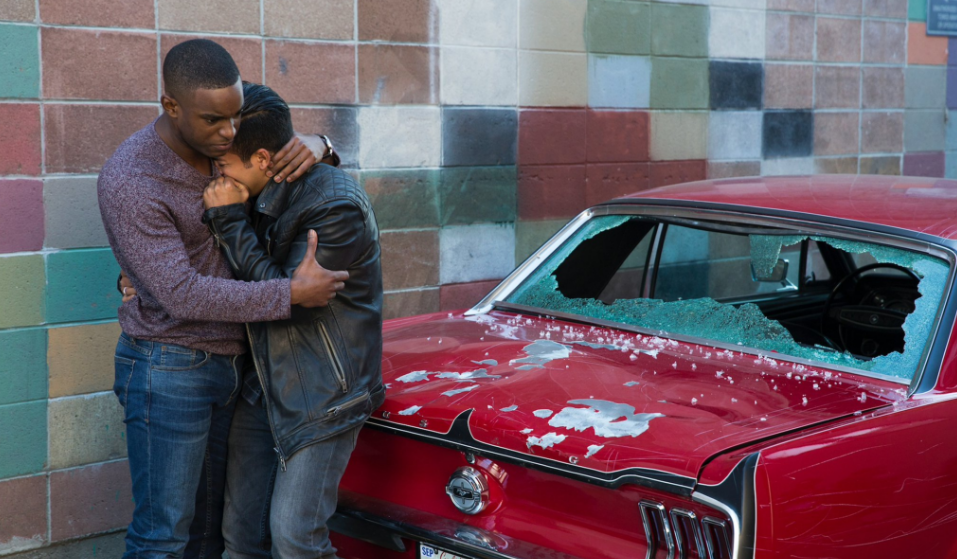 Another photo from season two of 13 Reasons Why shows Jessica taking the stand in court. She's shown holding up two signs, which appear to be someone's attempt to bully her. 
The pictures show her dancing and enjoying herself at a party. They have 'a drunk' and 'slut' scratched over them.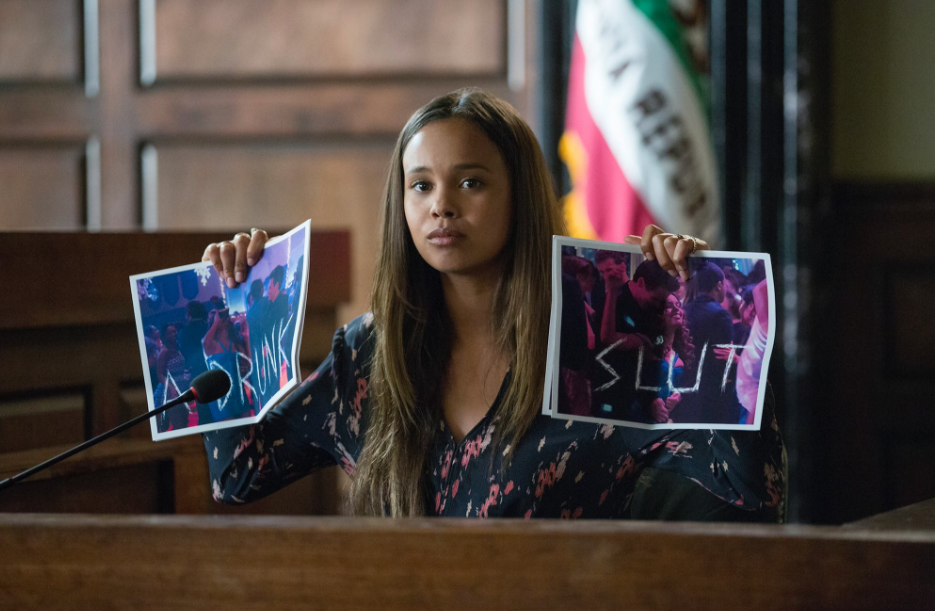 Based on one still released by Netflix, it seems Mr. Porter will be taking justice into his own hands — quite literally — in the upcoming season. In the picture, he's shown speaking closely and presumably sternly to Bryce with his hand around his throat.

The final image from 13 Reasons Why released by Netflix catches viewers up with Clay, but doesn't give much away about where his story line will go in season two. He appears to be sitting in his room, looking quizzically at a young woman.
The identity of the girl in the photo is concealed, as the camera was behind her when the picture was taken.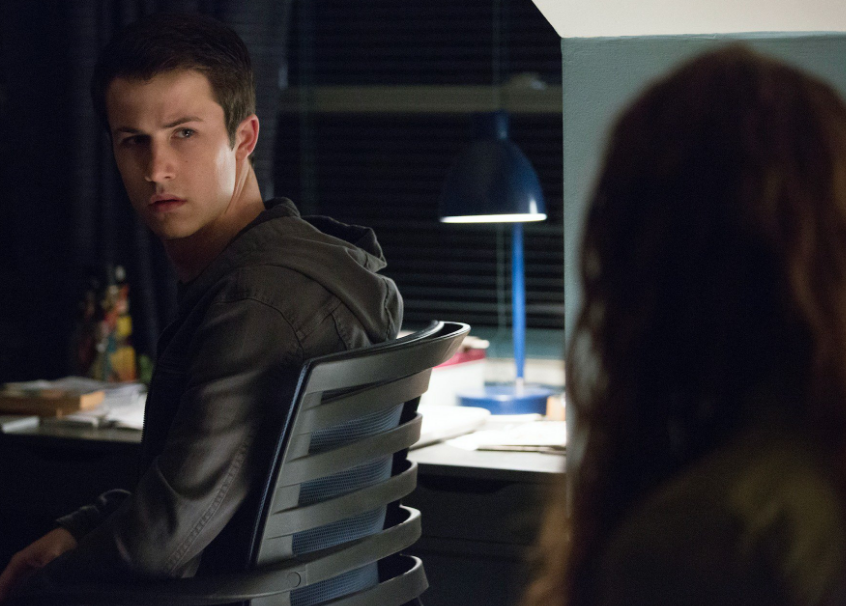 The first official full-length trailer for 13 Reasons Why Season two was released on Tuesday. It provided some important clues about the upcoming season, but also left a lot to the imagination.

-Daily Mail