Here's how Kiwis are reacting to the 13 Reasons Why controversy
Publish Date

Monday, 8 May 2017, 1:31PM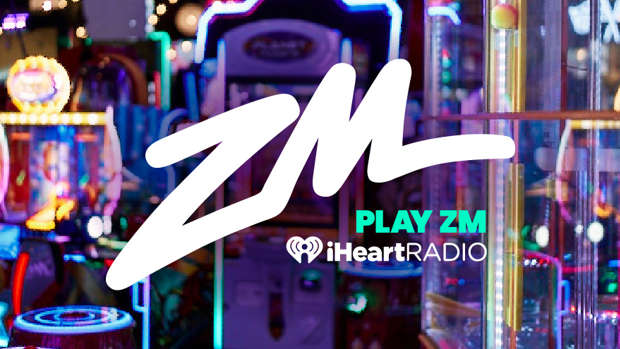 A mother's 15-year-old son came to her after watching the latest trending television show, but he was far from entertained.
"I just remember him coming in, reeling. He was really upset. The whole reality of it was too horrific. He was just so disgusted and mortified by it and it was just, I think, a very visceral experience for him," says Emma.
"What he kept saying was 'it's just so real'. He wasn't crying, he wasn't emotionally upset, it was just seeing it, the witnessing of it."
James had just watched 13 Reasons Why, Netflix's latest hit series which is sweeping the world and quickly embedding itself in pop culture history.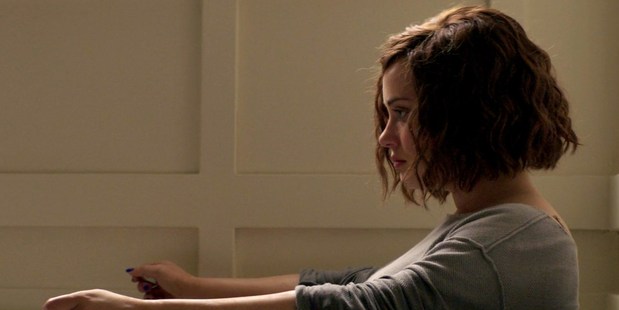 Hannah's suicide is depicted in graphic detail in 13 Reasons Why, drawing widespread criticism.
In it, Hannah Baker is bullied, slut-shamed, excluded, hyper-sexualised and sexually assaulted. 
The show is so graphic that recently, New Zealand's own censor's office was forced to create an entirely new classification for the show, labelling it RP18 requiring an adult to be present while viewing.
But it's probably too late.
The show has been available on Netflix since March 31 and teachers and teens all agree they don't know many young people who haven't seen it yet.
Reactions to the show are split into two camps. Mental health professionals are warning against the series' graphic nature, lack of hope and failure to address mental health or to offer information on where to get help. But fans argue it has opened an important dialogue that's long overdue.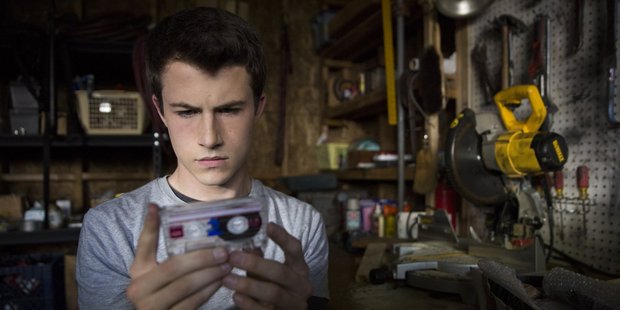 TEENS SPEAK FOR THEMSELVES 
Several Kiwi teens initially volunteered to speak to the Weekend Herald about 13 Reasons, but some later pulled out for fear of being judged or bullied in school. It's the show all their friends are talking about, and that's the problem.
Sam, 13, says it took about a week for the show to spread through her school and she doesn't know anyone who hasn't seen it, but teachers and counsellors have yet to touch upon it.
"They're not really covering it, so at the moment it's just kids adding their input," she says, adding most of that input is ill-informed and incorrect.
Even among teens, opinions are divided. Sam slammed the show, citing similar reasons to mental health professionals.
"It glorified suicide and made it into a joke. It's everywhere, like all the memes on Facebook. I thought it would have been a big trigger for lots of kids," says Sam.
"They portrayed it as though there was no way out. They didn't once bring up therapy or therapists or helplines. Suicide was the only answer."
It also didn't come with any warnings, at least not until later in the series ahead of the most graphic episodes. Instead, it featured prominently on the Netflix homepage as a highlight of the April schedule.
Teens Sophie and James, however, maintain the show sends positive messages.
"I think the message is very important for teenagers to hear," says 14-year-old Sophie. "I think that suicide is not talked about often enough and that this show brings up discussion and can really help some people."
For Sophie, the graphic depiction of suicide was a necessary evil to really drive the point home; that suicide is not an option and that it affects those you leave behind in a massive way.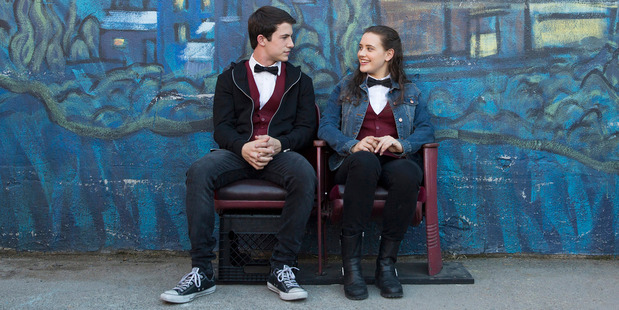 Critics have taken aim at Netflix for failing to provide adequate warnings and helpline information.
In a special episode, Beyond the Reasons, the show's producers explained they showed the suicide so graphically to make it "very clear that there is nothing, in any way, worthwhile about suicide".
And that's the message James took from it, however harshly it came across. "I realise ... that if you're gone, people will miss you even if you didn't think they would."
THE EXPERT OPINION
The point experts are trying to drive home is that while some people will be unaffected watching 13 Reasons Why others will find it triggering.
Sophia Graham of New Zealand's Mental Health Foundation says they have nothing against the show, they just want to steer the conversation in a positive direction.
"We understand that a lot of people love the show and have found it really helpful and those feelings are really valid and we're glad ... But equally valid are experiences of people who have found the show really triggering, have found that it makes them feel really hopeless and anxious and depressed and for some people it's made them feel acutely suicidal and those people deserve to have their feelings considered as well."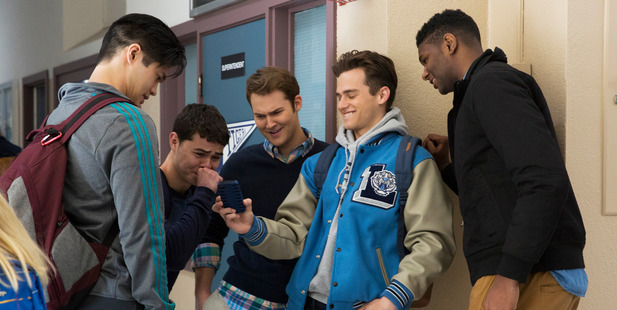 13 Reasons Why spread like wildfire amongst Kiwi students, according to teachers.
According to Graham there have been more than 150 studies showing suicide portrayals in media can cause vulnerable people to become suicidal, and they will often employ the same method they saw depicted.
It's known as the Werther effect. One 1988 study found that after a TV episode in which a 19-year-old boy took his life, suicides in the same manner among males of a similar age rose by up to 175 per cent.
"Every best practise in the world advises against showing the method of suicide in media," says Graham, who says the foundation has already heard from Kiwis who were affected by the series.
That's just the tip of the iceberg. Graham says 13 Reasons romanticises suicide and fails to offer any support or hope.
It doesn't encourage teens to talk to adults and, perhaps most worryingly, teaches teens that suicide is an effective means of getting revenge, says Graham. Studies have shown that is one of the most commonly cited reasons for attempting suicide.
But it's not just up to parents to combat those issues; the onus is on teachers, too, with 13-year-old Sam's mother among those critical of schools who sweep the topic under the rug.
"Recently there was a girl who [took her own life] in Sam's school and the message was, 'do not talk about it'. That pissed me off because how do they cope? They need to talk about it and learn to cope. It's not healthy," she says.
Suicide has long been a treacherous topic in schools and teachers aren't necessarily equipped to deal with it without the risk of making matters worse.
Auckland teacher Sherry Wagner says: "In a way, the show's forced our hand. Now they've seen it ... it's like, well, let's talk about it with them."
However, the Ministry of Education's official advice is for teachers to leave the topic to school counsellors.
Sarah Maindonald, from the New Zealand Association of Counsellors, says it's important counsellors drive the conversation as they're trained to handle these issues.
"If you have a wholesale conversation about suicide with suicidal children there, if you're not trained to recognise or manage risk you can actually heighten it," she says.
"I think that it is an incredibly influential piece of media, and hopefully we can shape it in a way that helps young people talk about the issues and getting help."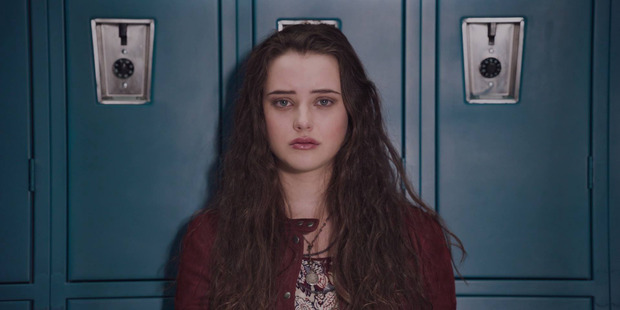 IN DEFENCE OF 13 REASONS WHY
13 Reasons Why is not by any stretch the first show to tackle these issues and come under fire for it. New Zealand's longest-running TV show, Shortland Street has never shied away from these kinds of issues.
But despite taking measures to portray suicide responsibly, including working closely with the Mental Health Foundation, Shortland Street viewers were strongly affected.
In 2011, researchers conducted a study of 71 people who had intentionally harmed themselves, to investigate the influence of fictional and news media. The report says the participants, aged 13 to 25, were most commonly exposed to media material about suicide by television, movies, the internet and music, and a particular episode of Shortland Street.
Despite the risk, Shortland Street's producer Maxine Fleming stands by the storyline and says public opinion is starting to shift in terms of whether they tell stories like this or not.
"Because is avoiding the issue the answer, or is really exploring why this happens and creating vigorous dialogue a really healthy thing?" she says.
"We never want to glorify it but at the same time it is a real issue in New Zealand and around the world so it needs to be discussed and I guess that's what they're attempting to do in 13 Reasons Why."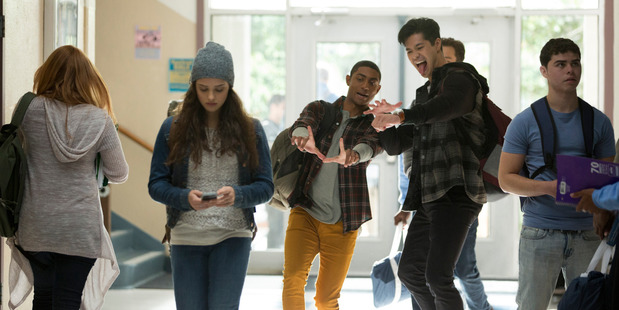 But there are two things Shortland Street always does, which experts argue 13 Reasons Why did not.
"We need to understand what's behind it and, if possible, offer hope and enlightenment, says Fleming.
"We try to provide some illumination around that; through character and insight, showing ways that people move on from really tragic incidents and dialogue around what they might have done differently.
"Right from the start, when those stories have been portrayed on Shortland Street, we always offer helpline advice ... that's very important because you don't want people watching stuff and then left feeling like they don't know where to go."
Despite multiple requests, Netflix's representatives did not return Weekend Herald requests for comment.
However, Dr Rona Hu, a psychiatric consultant on 13 Reasons Why, spoke out in defence of the show to Australia's news.com.au.
"Sometimes the things that are not directly related to them are less intimidating than talking about their real lives. One conversation can open up into another. A teen who has witnessed bullying might be able to open more easily in talking about a fictional character," she said.
"Suicide is such an important problem and we hope that by shining a light on this important topic, it will hopefully facilitate some lifesaving discussions."
The one thing everyone can agree on is that it's no longer about what 13 Reasons did right or wrong or whether teens should be allowed to watch the show; they've already seen it.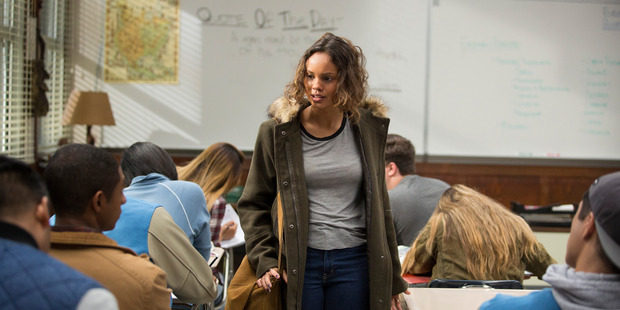 Some have criticised 13 Reasons Why for romanticising suicide and showing it as an effective revenge tool.
WHY WE NEED TO TALK ABOUT 13 REASONS WHY
• Of 500 people canvassed in the People's Mental Health Review in April, almost 95 percent had negative experiences with mental health services in New Zealand.
• Police are reportedly called out to 90 mental-health-related incidents every 24 hours.
• The coroner's' latest provisional statistics on suicide show suicides were up from 564 to 579 in the 2015/16 year.
• In 2016, 59 people under 19 took their own life including eight children between 10 and 14.
• In 2015, a 9-year-old girl took her own life, in the year to June 2012, one child in the 5-9 age group died by suicide, the youngest on record.
• In February, a 9-year-old and 10-year-old are believed to have taken their own lives. Both cases are under investigation by the coroner.
• According to suicide prevention campaigner Mike King, 20 percent of children will have a suicidal thought before they leave school but 80 percent of those kids never talk about it.
LISTEN TO THE PODCAST:
 
Where to get help:
• Lifeline - 0800 543 354
• Depression Helpline - 0800 111 757
• Healthline - 0800 611 116
• Samaritans - 0800 726 666
• Suicide Crisis Helpline - 0508 828 865 (0508 TAUTOKO). This is a service for people who may be thinking about suicide, or those who are concerned about family or friends.
• Mental Health Foundation - mentalhealth.org.nz.
• Youthline - 0800 376 633. You can also text 234 for free between 8am and midnight, or email [email protected]
• The Harbour - The Harbour.org.nz. For those affected by harmful sexual behaviour
• Male Survivors of Sexual Abuse - Survivor.org.nz
• Women's Refuge: 0800 REFUGE or 0800 733 843. Womensrefuge.org.nz
• Shine - 0508 744 633 / 2shine.org.nz. Free national helpline.
• Outline - 0800 688 5463 (0800 OUTLINE). This is a service for LGBTIQ+ Kiwis who need help or advice.
• 0800 WHATSUP 0800 9428 787 / whatsup.co.nz. Children's helpline.
• Kidsline - 0800 543 754. This service is for children aged 5 to 18.
• Your local Rural Support Trust - 0800 787 254 (0800 RURAL HELP)
• Alcohol Drug Helpline (open 24/7) - 0800 787 797. You can also text 8691 for free.
The Mental Health Foundation's website has a whole section dedicated to 13 Reasons Why offering help for those affected by the show and advice for those wanting to facilitate a safe conversation around the show.
This article was first published on nzherald.co.nz and is republished here with permission.