Here's everything that is coming to Netflix in January 2022!
Publish Date

Wednesday, 22 December 2021, 10:42AM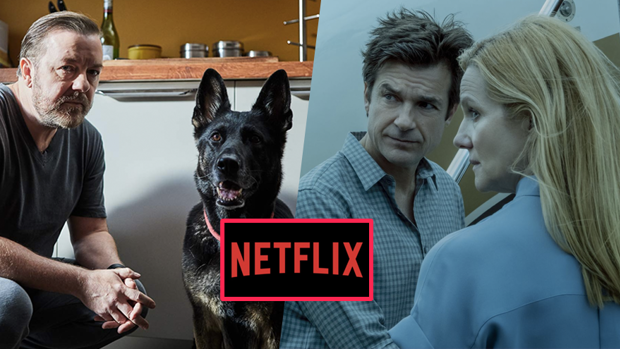 The years may be changing, but Netlfix will continue to provide some seriously good television to get you through.
In January we will be getting the return of some hot faves, such as Ozark: Season 4, After Life: Season 3 and The Sinner: Season 4.
So if you'd be so kind to give us a drum roll, please... Here's what's coming our way in Jan. 
January 1
The Hook Up Plan: Season 3
Chief Daddy 2 - Going for Broke
Young Sheldon: Season 4
Teenage Mutant Ninja Turtles
January 4
Action Pack
January 5
Rebelde
Four to Dinner
January 6
The Club: Part 2
The Wasteland
DOTA: Dragon's Blood: Book 2
January 7
Hype House
Mother/Android
Johnny Test: Season 2
January 10
Undercover: Season 3
January 11
Dear Mother
January 12
How I Fell in Love with a Gangster
January 13
Chosen
The Journalist
Photocopier
Brazen
January 14
After Life: Season 3
The House
Archive 81
This Is Not a Comedy
Riverdance: The Animated Adventure
January 18
The Puppet Master: Hunting the Ultimate Conman
Mighty Express: Train Trouble
January 19
Too Hot to Handle: Season 3
El marginal: Season 4
Heavenly Bites: Mexico
January 20
The Royal Treatment
Midnight Asia: Eat · Dance · Dream
January 21
Summer Heat
Ozark: Season 4 Part 1
My Father's Violin
Munich - The Edge of War
That Girl Lay Lay
January 24
Three Songs for Benazir
January 25
Snowpiercer: Season 3
Neymar: The Perfect Chaos
Ada Twist, Scientist: Season 2
January 26
The Sinner: Season 4: Percy
Romper Stomper
January 27
Framed! A Sicilian Murder Mystery
January 28
Feria: The Darkest Light
In From the Cold
The Woman in the House Across the Street From the Girl in the Window
Getting Curious with Jonathan Van Ness
Home Team
Angry Birds: Summer Madness
The Orbital Children
Coming soon in January
All of Us Are Dead
I Am Georgina
Yeh Kaali Kaali Ankhein

Have you nabbed your tickets to Billie Eilish yet, well you'll definitely do it after listening to her confess her love for Aotearoa! Listen to her chat with Feltch, Vaughan and Megan below!