Here's everything coming to Neon for the month of January!
Publish Date

Wednesday, 22 December 2021, 4:04PM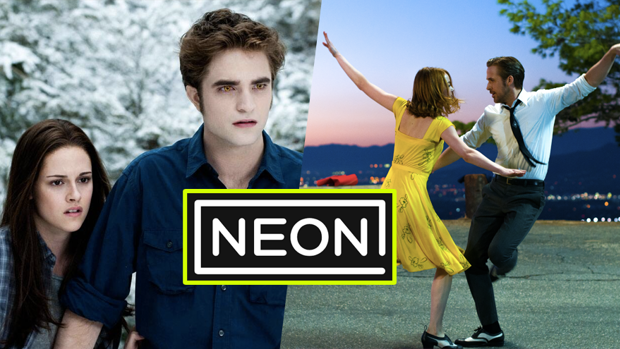 Picture this - You're slightly hungover, there's still plenty of leftovers in the fridge, the weather isn't really playing ball... What can you do? Kiwi streaming service Neon has the answer!
The streaming site brought us some great viewing this year, like Love Island, Succession and Handmaids Tale, and next year will be no different. Oh, did someone say TWILIGHT?!
Here's everything that's coming to Neon for the month of Jan!
January 1
Bob the Builder S21
Fireman Sam S12
Thomas and Friends S24
PAW Patrol S6b
Singing Safari
January 2
Deliciousness
Fires
Ron's Gone Wrong
January 3
The Casagrandes
F9: The Fast Saga
Steven Universe: The Movie
January 4
Chicken Run
Hibiscus & Ruthless
January 5
The Wine Show S3
Fantasic Mr. Fox
January 6
Regular Show: The Movie
January 7
Adventure Time Distant Lands
Voyagers
January 8
Six Minutes to Midnight
The Unholy
January 9
A Discovery of Witches S3
Alone
Tom & Jerry: The Movie
January 10
Euphoria S2
Charlie's Angels
Charlie's Angels: Full Throttle
January 11
The Righteous Gemstones S2
Shaun the Sheep Movie
January 12
It's Pony
Steven Universe
Twilight
Twilight Saga: Breaking Dawn Part 1
Twilight Saga: Breaking Dawn Part 2
Twilight Saga: Eclipse
Twilight Saga: New Moon
January 14
Peacemaker
French Exit
January 15
The Night House
The Professor and the Madman
January 16
Chaos Walking
January 17
Thomas and Friends S23
Liverpool Narcos
Wiener Dog Internationals
January 18
The Fungies!
Olympus Has Fallen
January 19
Frayed
Frayed S2
January 20
Timmy Time S3
London Has Fallen
January 21
Catfish: The TV Show S8
Long Short Story
January 22
Antlers
January 23
Judas and the Black Messiah
January 24
Billions S6
January 25
The Gilded Age
LA LA Land
January 26
First Dates S6
First Dates S7
First Dates S8
A Royal Night Out
January 27
My Week With Marilyn
January 28
Butterbeans Cafe
Alvin and the Chipmunks
Alvin and the Chipmunks: Chipwrecked
Alvin and the Chipmunks: The Road Chip
Alvin and the Chipmunks: The Squeakquel
The Devil Has a Name
January 29
Great White
January 30
Mortal Kombat
January 31
Teenage Mutant Ninja Turtles
The Hateful Eight

Storme and Celia have just made your Saturday morning's better with their new breakfast show! Here they are chatting to NZ sailing legend (and total babe) Blair Tuke!