Harry Styles will have to take part in NZ's census when he's here next week!
Publish Date

Tuesday, 28 February 2023, 1:39PM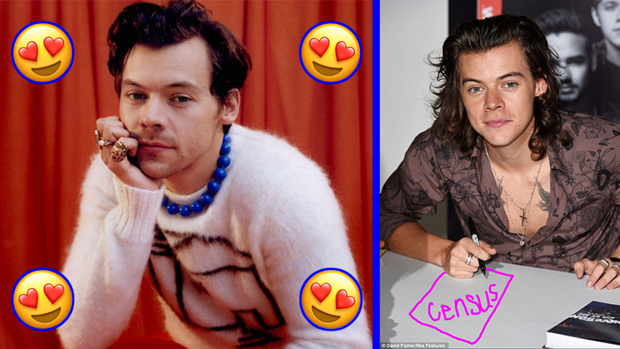 Can we just make him a permanent resident whilst we're at it???
After seeing all of the 'Satellite' stomps and hearing all the fans yell "leave America" it's only right that we get our turn. 
The 7th of March is an important day for NZ whether you love Harry Styles or not as it's the same day as the 2023 census. 
Everyone who is in NZ on the day of the census must fill it out, which includes tourists and visitors. This left one very important question unanswered...
When a Twitter user asked whether Hazza would have to take part in filling out the papers, the census committee were very quick to respond. Saying that it applied to all visitors, including, "former members of One Direction."
So it turns out that Harry Styles is one of us. He too will have to give his data to the NZ government. But dw, our answers stay private, so his will too. 
After naming one of his songs 'Kiwi' and now, having to fill out our census, he may as well apply for citizenship at this point. We know you are secretly obsessed with us Harry 😉

We've got your last chance to win your way there, hit up both our Facebook and Instagram to be in to win!
Take your Radio, Podcasts and Music with you