Greta Gerwig turned the volume up at Barbie screenings
Publish Date

Tuesday, 10 October 2023, 1:00PM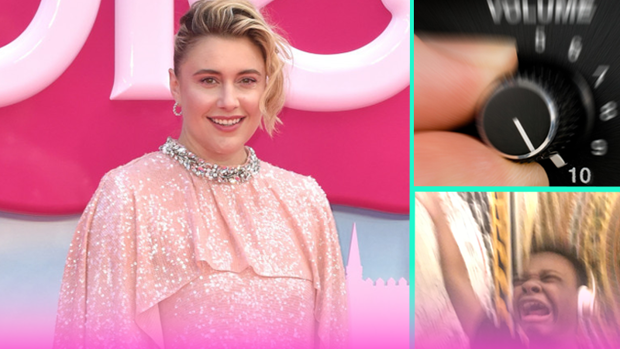 The iconic filmmaker wrote and directed the smash hit Barbie starring Margot Robbie as the iconic Mattel doll. She explained after it was released in cinemas, she'd go round to theatres and took control of the volume at times.

She told The Hollywood Reporter: "I went around to different theatres and sort of stood in the back, and would then also turn up the volume up if I felt it wasn't playing at the perfect level."
Greta went on to add that she has been "incredibly moved" by the reception of the film, which has seen it become the highest-grossing film of 2023, Warner Bros.' highest-grossing film of all time and the highest-grossing film by a solo female director.

She said: "It's like this incredible sense of 'the song that it's in my heart is in other people's hearts. It's been incredibly moving."

The 'Little Women' director also teased that she is working on her next project but remained coy when it came to explaining exactly what that may be although she is struggling with nightmares.

She said: "I'm in the writing process and it's hard because I'm having recurring nightmares!"

Greta recently explained that she enjoys writing scripts but often finds it to be a "painful" experience.

Greta - who enjoyed success of an actress before she switched her focus to film-making - told Deadline: "Writing is the thing I most enjoy having done but it feels painful when I'm doing it. Writing is painful to me in a deep way.

"You're by yourself and it's quiet. Every voice you've ever had in your head that says 'you're not very good' is loud."

Greta also revealed that she doesn't plan to act in her own films.

She shared: "I like being in the hands of the director and giving them what they want. That's why I've never acted in my films and never want to. I like giving over. I would deny the pleasure of both things if I did that."
Article first published on Bangshowbiz and reshared here with permission. 
Get your dose of the latest hits and ZM's timeless bangers on the new iHeartRadio Playlists!
Take your Radio, Podcasts and Music with you