FaceApp could be taking way more data than we realised...
Publish Date

Thursday, 18 July 2019, 11:14AM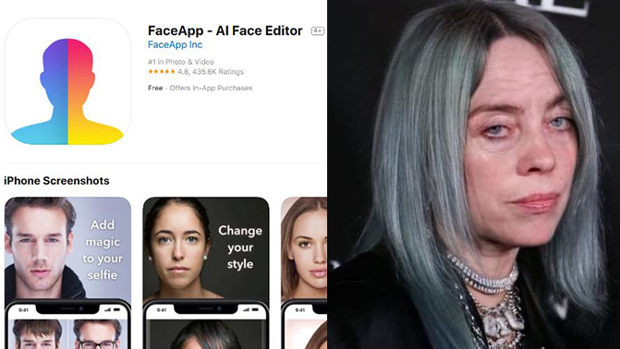 In the past few days FaceApp has taken off around the world, but could the app be doing more than just aging us?
While everyone is laughing and catching a glimpse into the future at their older selves, there are concerns that the app is taking more data than it's worth.
FaceApp has altered photos for more than 80 million users since its 2017 release.
Users can download the app (free for a three-day trial) from the App Store or Google Play, upload or take photos, and have 21 editing options to choose from: You can look older or younger, swap gender, add a smile or adopt a new hairstyle.
FaceApp differs from other photo-editing applications because it uses artificial intelligence to alter the photo, instead of slapping a filter on top of it.
Downloading also means you allow the app to take info such as:
• Any photos or other content that is uploaded and posted.
• Information on the websites you visit and how you use the app, which the terms say doesn't identify individual users.
• Cookies and data that identifies your device to share with third-party advertisers to deliver targeted advertising to your device.
• Your Web request, IP address, browser type, referring/exit pages and URLs, number of clicks and how you interact with links on the app, domain names, landing pages, pages you view, what emails you open every time you access the FaceApp application or website.
• Metadata
And while this doesn't sound great, it's similar to most social media apps that we use daily.