Every show and movie hitting Netflix in April!
Publish Date

Tuesday, 30 March 2021, 9:44AM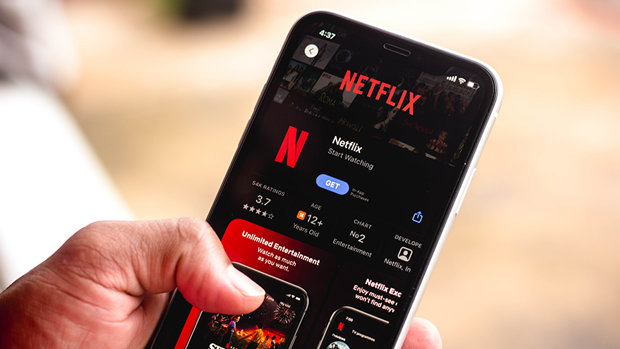 Just as the long weekend kicks off, we have a whole lot of new movies and shows hitting Netflix!
This month we will be getting a selection of shows, including The Wedding Coach, Life in Colour with David Attenborough and Dolly Parton: A MusiCares Tribute.
Plus, there will be some great films to enjoy, including Downton Abbey, Thunder Force, Stowaway, Dumb and Dumber To, Shrek, The Little Rascals, The Big Lebowski, and more!
So without further ado, here is what's about to hit our screens ...
April 1
Prank Encounters: Season 2
Tersanjung the Movie
Magical Andes: Season 2
Worn Stories
Dumb and Dumber To
Shrek
The Little Rascals
The Big Lebowski
April 2

The Serpent
I Met A Girl
Just Say Yes
Concrete Cowboy
Madame Claude
Sky High
Run
April 5
Family Reunion: Part 3
April 6
The Last Kids on Earth: Happy Apocalypse to You
April 7
Snabba Cash
The Wedding Coach
The Big Day: Collection 2
Dolly Parton: A MusiCares Tribute
This Is A Robbery: The World's Biggest Art Heist
April 8
The Way of the Househusband
April 9
Have You Ever Seen Fireflies?
Thunder Force
Night in Paradise
April 11
Downton Abbey
April 13
My Love: Six Stories of True Love
Mighty Express: Season 3
April 14
Law School
Dad Stop Embarrassing Me!
The Circle: Season 2
The Soul
Love and Monsters
Why Did You Kill Me?
April 15
Ride or Die
April 16
Ajeeb Daastaans
Into the Beat
Fast & Furious Spy Racers: Season 4: Mexico
Arlo the Alligator Boy
April 17
Why Are You Like This
April 18
Luis Miguel - The Series: Season 2
Escape and Evasion
April 20
Izzy's Koala World: Season 2
April 21
Zero
April 22
Life in Colour with David Attenborough
Stowaway
April 23
Shadow and Bone
Tell Me When
April 27
Fatma
Go! Go! Cory Carson: Season 4
April 28
Sexify
Headspace Guide to Sleep
April 29
Things Heard & Seen
Yasuke
April 30
The Unremarkable Juanquini: Season 2
The Innocent
Pet Stars
And Tomorrow the Entire World
The Mitchells vs. The Machines
Coming soon in April
The Disciple
Searching For Sheela
Take your Radio, Podcasts and Music with you