'Egg Boy' says it "was not the right thing to do"
Publish Date

Tuesday, 26 March 2019, 11:05AM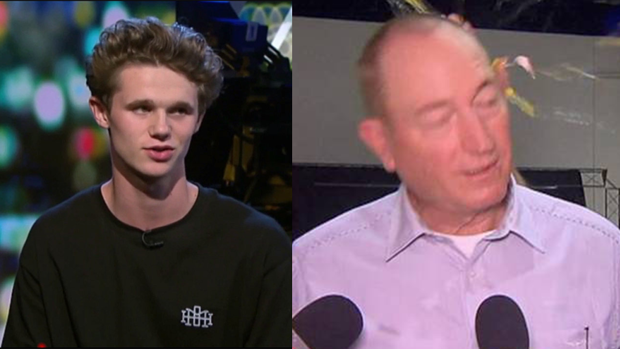 "Egg Boy" Will Connolly has broken his silence, telling The Project Australia egging Fraser Anning was "not the right thing to do".
Connolly went viral after the Christchurch terror attack when the Melbourne teen egged Anning at a press conference.
Speaking to Hamish Macdonald in an "egg-clusive" interview on Monday the 17-year-old was contrite about his actions when the journalist asked if he deserved to be hit by the senator.
"I understand what I did was not the right thing to do and I can understand why some people react the way they did," the teenager said.
Connolly said there was "no reason to physically attack anyone" ever and his mother was "glad I stood up for what I believe in but she definitely disagrees with the way I did it".
"I understand what I did was not the right thing to do, however, this egg has united people, and money has been raised, tens of thousands of dollars has been raised for those victims," he added.
The teenager, who described himself as "pro-humanity" rather than political, said he had listened to the senator speak for an hour before deciding to egg him.
"I didn't expect him to react, I thought I was just going to walk out there. I didn't think this was going to blow up," he told Macdonald.
"In fact, it's blown up completely out of proportion to the point where it's kind of embarrassing because too much of the attention is brought away from the real victims suffering, we should be focusing on them.
"I was just going to show my mates, it was just meant to be a few laughs to mates."
This article was first published on nzherald.co.nz and is republished here with permission.