Edible burrito tape is a thing that exists and now we can finally enjoy them mess free
Publish Date

Thursday, 19 May 2022, 4:39PM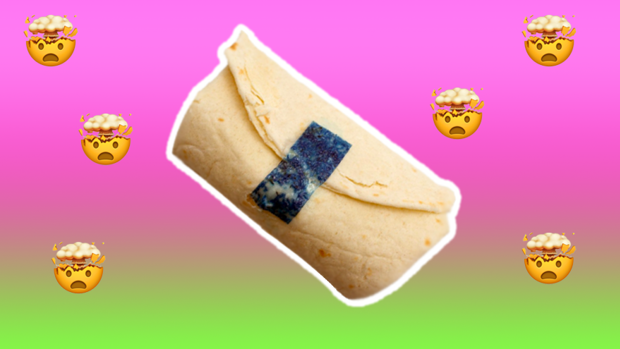 This ain't Phineas and Ferb's doing, it's a group of engineering students wanting to have a mess-free meal! 
A group of engineering students were frustrated by their messy burrito experience and came up with the idea to tape shut your burrito... genius! Months later 'Tastee Tape' was invented.
The students had to figure out what combinations of ingredients would be strong enough to hold beans, rice, guacamole, and salsa inside the tortilla.
They started by looking at "the science around tape and different adhesives" then eventually "worked to find edible counterparts" said member of the team, Tyler Guarino. 
The finalised project came after months of research, trial and error. The tape is 'food-grade fibrous' and an 'organic adhesive' that mimics regular tape.
It's gone so viral that even Jimmy Fallon joked about the idea.
"What I can say is that all its ingredients are safe to consume, are food grade, and are common food and dietary additives." Tyler added. 
To top this all off, users just simply remove the strip from the wax sheet, thoroughly wet the strip to activate the stickiness and walla, apply to your burrito.
We definitely need this asap for all those snacks that require two hands.

Want more? Laugh out louder with Fletch, Vaughan & Hayley weekdays from 6AM – Or catch up with their poddy below!
Take your Radio, Podcasts and Music with you