Dirty John, Selling Sunset, and more are hitting Netflix NZ from today!
Publish Date

Saturday, 1 August 2020, 8:30AM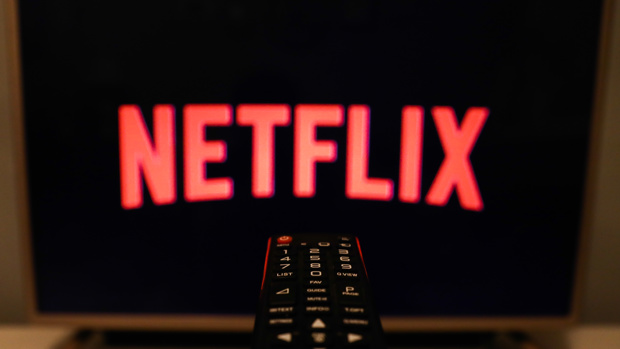 It's that time already... August is here and that means new Netflix shows to binge!
In August we can get into the epic-looking new season of Dirty John: The Betty Broderick Story, adorable dance movie Work It, and the fascinating doco Connected, and a new season of Lucifer.
There are also some great flicks to enjoy, including A Star Is Born, Forrest Gump, School of Rock, No Strings Attached, Man of Steel, and more!
August 1
Forrest Gump
Jason and the Argonauts
Kiss the Girls
Legends of the Fall
Little Fockers
Man of Steel
North Country
No Strings Attached
Project X
Revolutionary Road
Rock Star
School of Rock
Super Monsters: The New Class
The Ring
August 2
Connected
August 3
Immigration Nation
August 4
A Go! Go! Cory Carson Summer Camp
Malibu Rescue: The Next Wave
Mundo Mistério
Sam Jay: 3 In The Morning
August 5
Anelka : L'Incompris
World's Most Wanted
August 6
A Star Is Born
The Rain: Season 3
The Seven Deadly Sins: Imperial Wrath of The Gods
August 7
Berlin, Berlin
High Seas: Season 3
¡Nailed It! México: Season 2
Selling Sunset: Season 3
Sing On! Germany
Tiny Creatures
The Magic School Bus Rides Again Kids In Space
The New Legends of Monkey: Season 2
Wizards: Tales of Arcadia
Word Party Songs
Work It
August 10
GAME ON: A Comedy Crossover Event
How to Train Your Dragon: The Hidden World
Little Italy
August 12
Greenleaf: Season 5
(Un)Well
August 13
Overlord
Une fille facile
August 14
Dirty John: The Betty Broderick Story
El robo del siglo
Glow Up: Season 2
Honey 2
Octonauts & the Caves of Sac Actun
Project Power
Teenage Bounty Hunters
3%: Season 4
August 15
Daddy Day Care
Rita: Season 5
Space Jam
Sniper: Ultimate Kill
Stranger: Season 2
The Dark Tower
V for Vendetta
August 17
Crazy Awesome Teachers
Glitch Techs: Season 2
August 19
Crímenes de familia
DeMarcus Family Rules
High Score
Love the Way U Lie
August 20
Biohackers
Great Pretender
John Was Trying to Contact Aliens
August 21
All Together Now
Fuego negro
Hoops
Lucifer: Season 5
Rust Valley Restorers: Season 3
The Sleepover
August 25
Emily's Wonder Lab
Trinkets: Season 2
August 26
Do Do Sol Sol La La Sol
Million Dollar Beach House
Rising Phoenix
Vice
August 27
Aggretsuko: Season 3
August 28
Cobra Kai: Seasons 1-2
Fearless
I AM A KILLER: Released
Orígenes secretos
Coming soon in August
Peaky Blinders: Season 5
Take your Radio, Podcasts and Music with you