Clint nearly fought Dizzee Rascal
Publish Date

Tuesday, 10 October 2023, 3:46PM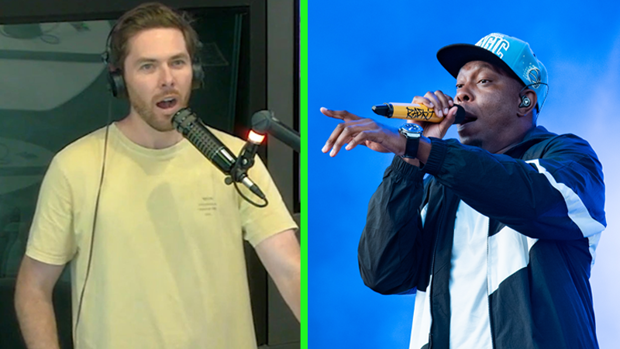 Clint's path to radio stardom got off to a rocky start when, as an inexperienced Broadcasting School graduate, he narrowly avoided a fight with British rapper Dizzee Rascal at the Big Day Out festival in 2010.
"I was 20 years old and I'd been given the chance to go and interview the big names backstage" 
Taking issue with Clint's line of questioning, Dizzee Rascal became aggressive and came eye to eye with Clint, prompting the hip-hop artist's security guards to step in and separate the pair.
"I was cacking it, I was more scared with Dizzee Rascal than when I swam with great white sharks in the Foveaux Strait – there was an apex predator in front of you, but at least there was a steel cage.
"[With Dizzee Rascal], there was just a very early version of the iPhone [between us], which was not recording very well, and him getting the wrong end of the stick and leaning in and actually physically posturing for a fight.
"The interview got really bad after that. I was like, 'This guy hates me, that's the worst interview ever.' But then when he came back through the tunnel after his show, he goes, 'Hey, radio guy, did you like the show?' And I was like, oh okay, he's [fine]."

Bree & Clint's Birthday Banger Playlist! Dive into the ultimate nostalgic trip and relive the magic of past #1 hits, all compiled in one hawt playlist. As Bree would say... b-b-baaaanger!
Take your Radio, Podcasts and Music with you