Check out the trailer for the new 'Scream' movie arriving early next year!
Publish Date

Wednesday, 13 October 2021, 11:59AM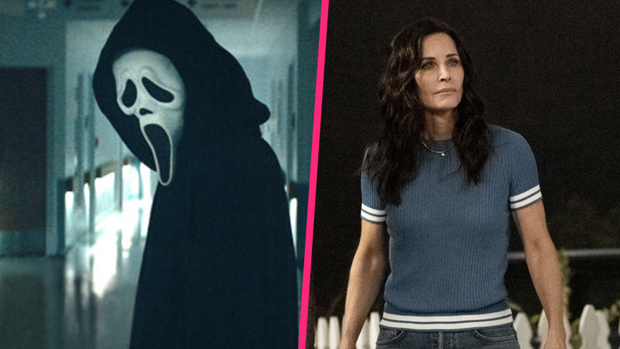 Want to play a game?
It's one of the most iconic horror movies ever, and now we have a new version to look forward to and it's only a few months away!
The trailer for the new Scream movie arrived this morning, and it's exactly as we'd hoped - Scary as F.
The trailer sees Dewey (David Arquette) call Sidney (Neve Campbell) to bring her back to Woodsboro when a new series of murders start, leading to the two of them teaming up again with Gale (Courteney Cox) to take on a new killer.
There are some big wraps on the film, and that's not only from the critics but Courtney Cox has been very vocal on the quality of workmanship around. 
"These directors, I mean God, the directors [Matt Bettinelli-Olpin and Tyler Gillett] are just incredible," she explained. "It's hip, it's scary, it's just a new Scream. It's not a reboot, it's not a remake, it's just a brand new launch. I think it's gonna be fantastic."
"Scream" hits theatres on the 14th Jan 2022, until then, check out the trailer above to see whether you can handle the real deal!