Caramilk Philadelphia exsists so you can eat it with EVERYTHING
Publish Date

Thursday, 3 October 2019, 11:23AM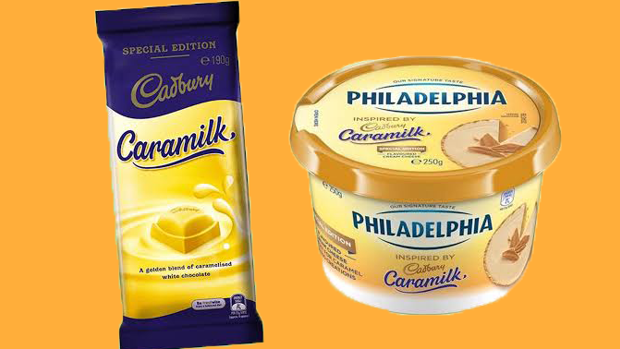 If you're a chocolate fan or a Caramilk addict, things just got a whole lot better for you.
Yup- Philadelphia have released a brand new cream cheese flavour- CARAMILK!
At first, we were a little confused... but then we thought of all the ways we could use it and we're in love.
You could; dip biscuits into it, ice cupcakes with it, or use it in a Caramilk cheesecake- the list is endless!
At the moment, the product is only in Australia... so it seems that we'll be taking a trip to Aus REAL QUICK.
Cadbury's Caramilk chocolate blocks are still available in stores across NZ, so stock up before it runs out!