Caramilk cocktails are the latest recipe trend, and we need one ASAP
Publish Date

Friday, 24 July 2020, 12:52PM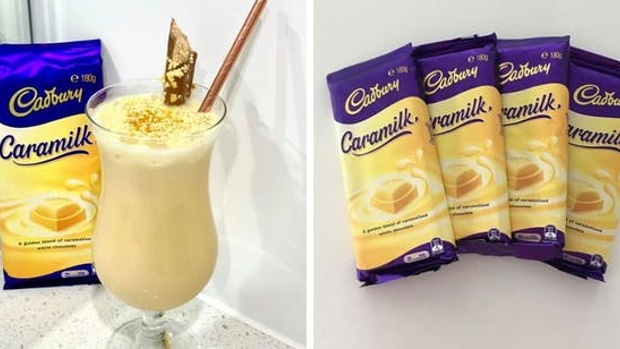 Caramilk fans- listen up!
Jules Sebastian has come through with the GOODS. And by 'goods' we mean a delish Caramilk cocktail.
And we are droooooooling.
Here's how to whip up a Caramilk Cocktail at home:

Ingredients:
– 2/3rd block Cadbury Caramilk
– 2/3rd cup cream
– 1/3rd cup vodka
– 1/2 cup baileys
– 1/3rd Extra Caramilk melted/grated – to decorate glassware and garnish
– Ice
– Cocktail shaker

Method:
– Put Caramilk and cream in a bowl. Melt in microwave for 50 seconds. Stir to combine and ensure chocolate is fully melted.

– Melt 1/3rd extra . Caramilk on a flat plate to dip rim of glass. Dip glass before pouring liquids.

– Place ice in cocktail shaker then measure in vodka, baileys and melted Caramilk.

– Shake well then strain into glasses.

– Top with a lil' extra grated Caramilk.
"Wowser, that's a strong one," Jules said upon tasting the cocktail recipe.

She also added it was "delicious" but "not for the faint-hearted" so be careful with these ones, and always drink responsibly!
Take your Radio, Podcasts and Music with you