Cadbury's Pineapple Lump chocolate is in supermarkets now!
Publish Date

Monday, 16 September 2019, 9:29AM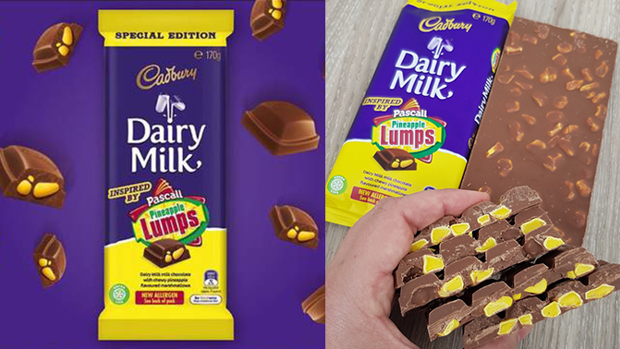 Happy Monday, your week just got better!
If you haven't already spotted it, the chocolatey goodness that is Cadbury's brand new Pineapple Lump chocolate is here and in supermarkets now!
The Dairy Milk chocolate block is scattered with chunks of NZ own favourite treat, Pineapple Lumps!
The new block is also getting rave reviews online;
"I consumed a whole packet of pineapple lumps just recentlly, loved them but regretted it later, but LOVED them anyway"
"So happy they didn't just shove pineapple flavoured liquidy stuff in there !!"
"It's in NZ. I made a lovely very rich slice with it."
Who's ready to try it??