'Baked Oats' is the latest foodie trend that will make breakie the easiest and tastiest meal of the day
Publish Date

Friday, 14 May 2021, 3:14PM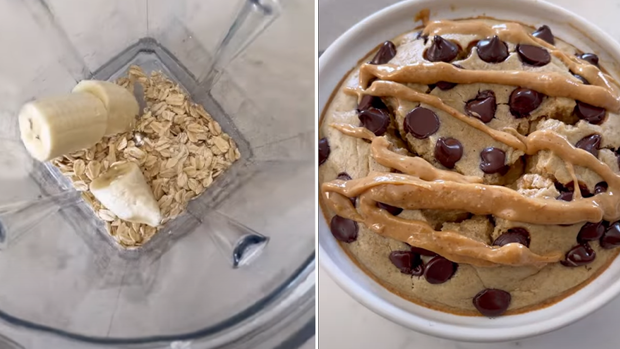 Gone are the days of skipping breakfast we're too busy or as we call it... uh... intermittent fasting???
Introducing the latest foodie trend which has again sent the internet into a meltdown. Baked oats!
Like pretty much everything these days, the trend has gone viral on TikTok because it pretty much gives us an excuse to have cake for breakfast. Yes please!
With all the ingredients put into a blender, the oats (and everything else) turns into a cake batter consistency and once it's out of the oven, your life will change forever.
The ingredients consist of rolled oats, a banana, an egg, maple syrup, peanut/almond butter, baking powder, salt and cinnamon. 
Whack it in a blender, and then whack it in the oven and you're good to go.
Oh, and add chocolate chips too if you feel like it, we definitely wont tell!