Arnotts just released a Tim Tam scented candle
Publish Date

Friday, 20 November 2020, 10:24AM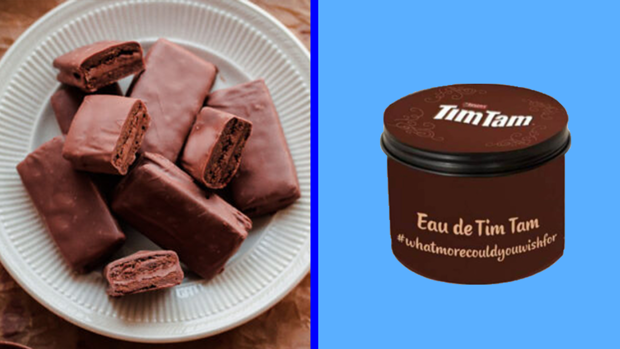 Who doesn't want their house to smell like the chocolatey goodness of a Tim Tam?
Introducing the Eau de Tim Tam: it's a candle that smells like a Tim Tam.
We don't know about you but filling your living room or bedroom with the subtle yet delicious scents of malted biscuits and chocolate cream filling sounds like absolute heaven.
If you want to get your hands on the candle, you wont be able to buy it in shops, as Arnotts are releasing the limited edition candle as part of a care package to send to loved ones.
To win, fans will need to enter Arnott's competition on Facebook or Instagram, where they will be picking 100 people to receive the care package, which comes with one pair of Tim Tam woolly socks, one Tim Tam scented candle, one Tim Tam Keep Cup and one packet of Tim Tam biscuits.
Fingers crossed they'll release the candles for safe in the future!