Are you saying Creme Egg wrong? Cadbury causes outrage over how to say 'Creme'
Publish Date

Wednesday, 21 February 2018, 3:41PM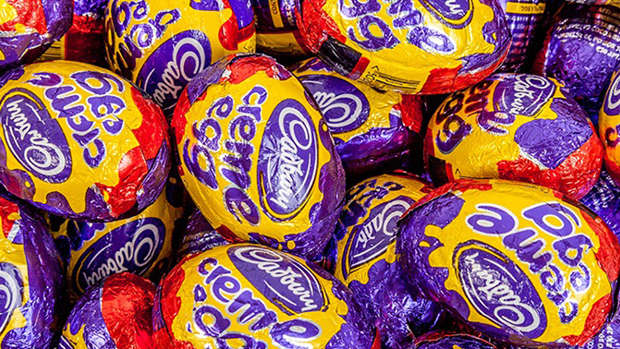 Cadbury caused a Twitter storm on after revealing that Creme Egg should, in fact, be pronounced "crem".
But just hours later, following an influx of angry messages from chocolate fans, the manufacturer retracted its advice, claiming it had in fact been a typo.
The egg-shaped debacle began when a user tweeted them to ask whether it should be pronounced "cream" or "crem".
And the retailer caused an uproar when they replied with "crem", adding a smiley face for good measure.

Twitter went wild at the news, with one upset fan writing: "Creme Egg is pronounced Crem and Santa doesn't exist. What??????"
Another added: "This is mental", with one user tweeting: "Creme Egg chocolate has gone all plasticine. It was never going to end well when the people who make cheese strings bought Cadbury."
And some appeared quite distraught, tweeting: "This has hurt my feelings".
And clearly panicked by the wave of controversy caused, Cadbury quickly took to Twitter to clarify their error.
"Looks like we missed out the 'a' there! Most definitely pronounced as 'Cream' egg!" they quickly tweeted.
But following the flurry of tweets, Cadbury later tweeted: "Eggscellent spot- our brains were a little fried from all the Creme Egg Camp eggscitement!

"Don't worry everyone, Creme Egg is pronounced as 'Cream' Egg'."
And their fans reacted happily, with one writing: "For a moment, my world lay shattered. Confusion and despair replaced certainty. It seemed like all was lost.
"But now that Cadbury have confirmed that is pronounced CREAM (not 'crem') and it was just a simple typo which sent Twitter into meltdown. All is well once more."

And Cadbury soon showed their playful side, replying: "We thought we'd avoid stepping on eggshells & come clean! We accidentally missed the 'a' out when explaining how to pronounce Creme Egg! Don't worry, it's 'Cream' egg'."
Comforting their followers they added: "Don't worry! Sometimes our eggcitement gets too much and our letters get scrambled."
All this talk of Creme eggs is reminding us of the time that Vaughan made a Creme Egg toasted sandwhich... YOM! Watch his taste test: