A video of Pete Davidson roasting Kanye West has gone viral!
Publish Date

Monday, 24 January 2022, 10:20AM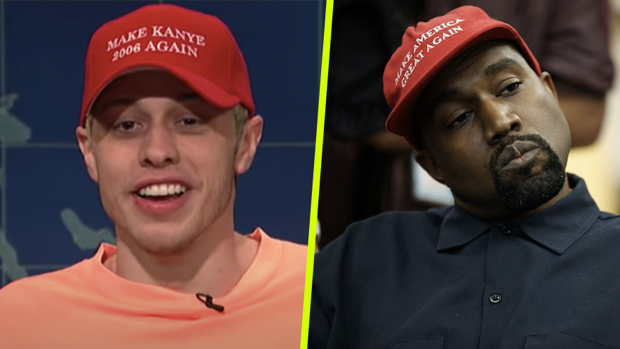 "Make Kanye 2006 again"
It's certainly the feud of the year so far, and no doubt this will add to the fire!
A video of Pete Davidson throwing some serious shade at Kanye West in 2018 has gone viral once again, and Pete certainly doesn't miss with these punches!
The video discusses Kanye wearing a Trump supporter or 'MAGA' hat and his opinions on the 2018 presidential elections in the United States. 
Since the high-profile feud between the two celebs, the video has since tripled in YouTube views and currently sits at over 8 million.
Davidson has been dating Kanye's ex-wife Kim Kardashian since November 2021.

Your Saturday mornings just got better - introducing ZM's Storme & Celia, with you from 7-10am. Relive the best bits from the show or the stuff you missed right here!