A 'Harry Potter' movie marathon happening in cinemas this weekend
Publish Date

Thursday, 9 July 2020, 11:54AM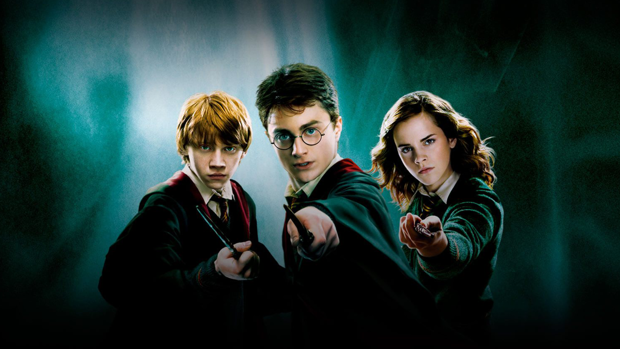 If you're a Harry Potter fan, you're gonna want to keep reading...
It turns out there is a mammoth Harry Potter marathon being hosted at the cinemas this weekend, and it looks like a movie-watchers dream!
While the marathon actually started at Hoyts cinemas on July 5, Kiwi Potterheads won't miss their chance, because this Saturday and Sunday all eight magical films will be shown one after the other.
Kicking off your weekend at 10:20am is Harry Potter and the Philosopher's Stone, followed by the next three movies, starring Daniel Radcliffe, Emma Watson and Rupert Grint.
Then at the same time on Sunday, you'll pick back up with Order of the Phoenix, and ending the evening with The Deathly Hallows Part 2 at 8.30pm.
Phew!
Don't think you can make them all in one go? You're in luck! The theatre is also offering mid-week viewings of films. As is Event cinemas who is also showing our favourite wizard flick! 
What's more, you will get to enjoy the fantastic films in comfy reclining seats, and get free popcorn refills during the marathon if you're a Hoyts Rewards members.
Check your local cinema for exact sessions and more information on ticket prices, but here's the general rundown:
Saturday July 11
10:20am - Harry Potter and the Philosopher's Stone
1:40pm - Harry Potter and the Chamber of Secrets
5:10pm - Harry Potter and the Prisoner of Azkaban
8:30pm - Harry Potter and the Goblet of Fire
Sunday July 12
10:20am - Harry Potter and the Order of the Phoenix
1:40pm - Harry Potter and the Half-Blood Prince
5:10pm - Harry Potter and the Deathly Hallows – Part 1
8:30pm - Harry Potter and the Deathly Hallows – Part 2
Extra showings:
Wednesday July 8
1:30pm & 7:30pm - Harry Potter and the Prisoner of Azkaban
Thursday July 9
1:30pm & 7:30pm - Harry Potter and the Goblet of Fire
Monday July 13
1:30pm & 7:30pm - Harry Potter and the Order of the Phoenix
Tuesday July 14
1:30pm & 7:30pm - Harry Potter and the Half-Blood Prince
Wednesday July 15
1:30pm & 7:30pm - Harry Potter and the Deathly Hallows – Part 1
Thursday July 16
1:30pm & 7:30pm - Harry Potter and the Deathly Hallows – Part 2
Saturday July 18
10:20am - Harry Potter and the Order of the Phoenix
1:40pm - Harry Potter and the Half-Blood Prince
5:10pm - Harry Potter and the Deathly Hallows – Part 1
8:30pm - Harry Potter and the Deathly Hallows – Part 2