5 Movies to watch on Netflix by yourself this Valentine's Day
Publish Date

Thursday, 13 February 2020, 7:19PM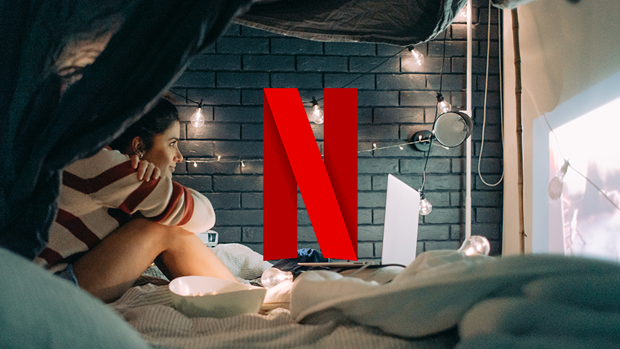 If you're single and just not feeling like going out on Valentine's Day, nothing beats staying in watching unrealistic romance movies with you, yourself, and you. 
Here are 5 Movies on Netflix right now to kill a couple of hours before everyone goes back to being their non-romantic selves on February 15th. 
Dear John
In short, Channing Tatum meets Amanda Seyfried, they fall in love, but then he has to leave to go back to doing army stuff. If you've ever had a long-distance relationship, then this might hurt a little... but if you Google Image search "Deer John" it should cheer you right up. 
Friends with Benefits
Some call it Netflix, others prefer the term soft-core porn.
Yes, it's kinda trash but what better sentiment for Valentine's Day? We might not be able to look at Justin Timberlake the same since his holding hands with a costar scandal but his onscreen relationship with Mila makes for an enjoyable Valentine's 'romp' - so to speak.
Fifty Shades Freed

Speaking of soft core porn, this movie is for the girls who are shy in the streets and kinky in the sheets.
Despite how it's marketed, this is technically still a 'romantic' film series. Kind of. We doubt you'll need tissue (from crying), but it's a crowd-pleaser with plenty of scenes to get the heart racing and your blood pumping.
Twilight

It's 2020 and all five Twilight films are on Netflix, what a time to be alive. 
If you haven't watched this since the age of 13, you'll probably notice now how shitty Bella treated her dad throughout the series, but there is no better a series of movies to re-live on a night in (I mean there definitely is but i bet you're still very passionately on either team Jacob or Edward). 
The Notebook
"It was an improbable romance. He was a country boy. She was from the city. She had the world at her feet, while he didn't have two dimes to rub together."
Truly the movie that set the bar for all other romance films. If you've never seen it, now is your chance to see what all the hypes about, and if you've seen it 100 times, bask in the familiarity of the words " I wrote you 365 letters. I wrote you everyday for a year."
Basically you'll stop thinking about your damn self for a couple of hours and repeat when single on V-day. 
Take your Radio, Podcasts and Music with you