23-year-old's impressive body transformation in just 10 months
Publish Date

Thursday, 24 May 2018, 2:48PM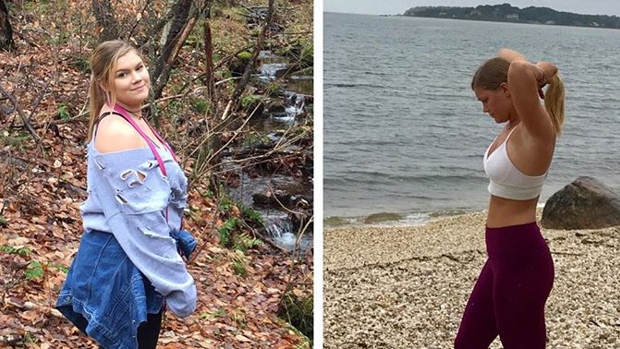 A 23-year-old American college graduate is making a name for herself after sharing her weight loss story on Instagram. 
Mari Llewellyn weighed 111kg at her heaviest and has suffered from depression and anxiety for most of her life.
During college, Mari embraced the party lifestyle and her health fell by the wayside.
Her weight loss journey, however, wasn't to 'improve' her looks, it was in order to kick her depression. 
She decided it was time to take better care of her body and has since gone on to lose 34kg, documenting it on Instagram.
She now has her own exercise program and 293k followers on the social media platform, who love following her body transformation journey.
"I stopped drinking and eating out, I changed my diet to clean foods, high protein and moderate low-fat carbohydrates. I also began weightlifting almost every day," she explains.
RELATED: ZM web girl Trin - "How I lost 20kgs in 6 months"
Mari is an advocate for lifting weights to improve your physique and explained why on Instagram.
"I get so many of you asking whether I recommend weights or cardio for fat loss. I think this post might answer that question! I am 190 lbs (86kg) in each photo, the left is last year and the right is me two weeks ago.
If you take anything from this post- I want it to be that I encourage you to try lifting some weights! You don't have to do hours of cardio for your dream body."
Mari's advice for others wanting to improve their health is to start small. 
"The advice I always give to people is to start small. Make small changes to your diet and current exercise and celebrate the small achievements; by setting small goals every day, you'll move closer to your larger goal."