14 life hacks to help you own this whole 'adulting thing'
Publish Date

Monday, 12 November 2018, 5:15PM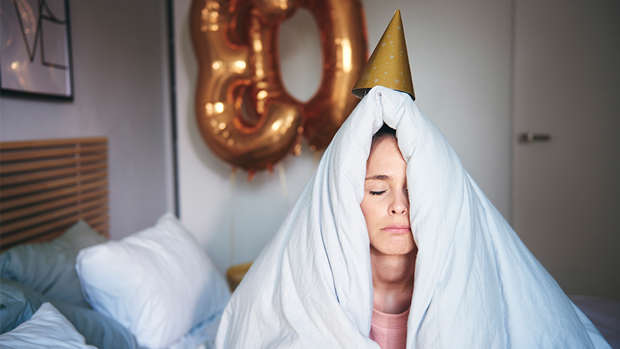 In case you haven't worked it out by now… "Adult life" is a bit of a shit show. Yes, the general idea is that you're supposed to "grow" in all aspects, but let's be honest, even the most together person you know has eaten cold pizza for brekkie...
We're all about making life easier, especially around this time of year when you're stressed out about your Christmas shopping, prematurely winding down for the year and still have no idea what you're going to have for dinner tonight...
Luckily for you, we've rounded up the very best life hacks from the ZM team.. We might not be seasoned adulting pros - but hey, who is?
How to adult: Our best life hacks (You can thank us later)
Cut bath bombs in half – save dat $$!
Stock up on winter clothes in summer (and vice versa) Get those bargains!
Leave some bread or cereal at work to save time and money in the morning. Avoid the cafe panic purchase (we know those cheese scones are hard to resist).
If you don't have a strainer to drain pasta, use a tennis racket (or just buy a strainer…)
Create an automatic deposit that portions off a fraction of your paycheck into a savings account (less treats but think about that holiday in Bali...)
DRY SHAMPOO ALWAYS
Wear bikini bottoms when you run out of underwear and CBF doing washing.
Something broken at home? Always look at a YouTube tutorial to fix it yourself before hiring somebody.
Is your home looking a little bare? Print some cool quotes and grab a Kmart frame!
Rub a bar of soap on a stuck zipper.
Always plan for the worst case scenario as well as the best case scenario. Check out life insurance, it's never too early to start planning and your future you will thank you for it.
Make bulk meals so that you can cover dinner, breakfast, lunch and dinner again.
Take a day off every couple of months for life admin (doctor, hairdresser, sort those bills…)
Download Uber Eats.
ZM have teamed up with Cigna to find out how Kiwis are adulting across the country because we know that adult life can be a tough gig sometimes!
Keep an eye out for the Cigna 'Adulting Quiz' next week and you could go in the draw to win $500! That'd get your summer sorted or I guess you could use it to pay some bills…