10 Reasons to be grateful you live in New Zealand
Publish Date

Thursday, 23 March 2017, 5:38PM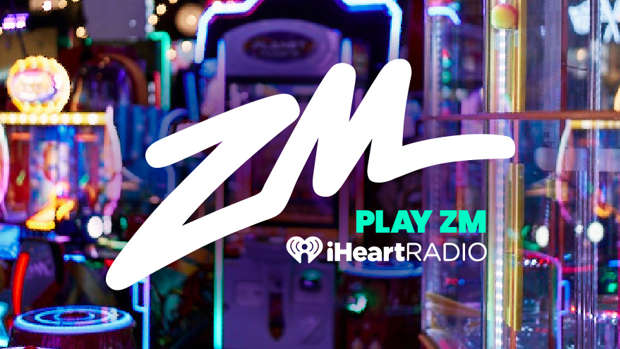 Although we don't say it enough, New Zealand is an incredible country, and we know that because we're lucky enough to live here! There are literally thousands of reasons we could give to be grateful for our beautiful nation, but to save you time, we've nailed it down to 10 awesome things about living here that are sure to make you say 'New Zealand, we love you mate.' Let's start with the obvious;
1. New Zealand is the Jared Leto of the world
That's right, beautiful beyond comprehension. New Zealand has stunning scenery. From the beaches to the mountains, a gorgeous insta-pic is only ever around the corner. If you live in the city, driving a couple of hours to somewhere more secluded is like holidaying in a completely new country. If you're the outdoorsy type, going on scenic adventures is cheap alternative to travelling across the world for a pretty view, we have those in every corner!
2. Free hospital system
New Zealanders can be safe in the knowledge that getting sick isn't going to force us to sell our homes. Whether you have health insurance or not, you're likely to be fixed up in the hospitals and be sent on your way! The family planning practices we have available are a huge benefit to both men and women, and most pregnancy related doctor's appointments are free. Plus, private healthcare is still available and is reasonably priced.
3. Same sex marriage
In 2013, New Zealand became one of the 21 countries to legalise marriage equality. Living in a country that recognises love in same sex relationships is unfortunately a human right that many countries do not have, and although we were a bit late to the game on this one, New Zealand has an incredible LGBTQ community that we are lucky to have.
4. Gender Equality
New Zealand is pretty good at keeping gender bias to minimum, after all, we were the first country to allow women to vote in 1893, and are the only country where all our highest positions have been simultaneously held by women! New Zealand women are also among the most educated in the world, and over half of the people who have a bachelor's degree are female (57.8% to be exact). New Zealand is in the top 10 world rankings for gender equality with the likes of Iceland and Norway, so if you're a woman in NZ, you have it pretty good!
5. Hollywood is obsessed with us
And can we blame them?! New Zealand looks like a fantasy world. The fact that so many blockbusters have been filmed in our backyard is great for us. It's great for our film workers, travel industry, economy and overall exposure. Lord Of The Rings alone pumped a whopping $200 million into our economy and launched NZ into a massive boom in touristry. 
6. It ain't too crowded
New Zealand is a pretty small country, but luckily we've kept the population down, I mean, there are more vending machines in Japan than there are people in NZ (True Fact)! With just 4.5 million people, our sheep out populate us with six times the number! 
7. We're the least corrupt country in the world
Well...we're tied with Denmark, but what an achievement! We also rank first in the Prosperity Index, 4th in peace, 8th in happiness and are widely acknowledged as one of the best places in the world to live!
8. Our animals are friendly
For the most part, our native wildlife isn't deadly. We don't have snakes, scorpions or bears. We have the most species of penguins in the world and the Kiwi is the cutest little mascot you could ask for.
9. Our snacks are the tits
Okay, we might be a little bias here, but you cant deny that we don't have some killer food! Shout out to Marmite bagel crisps and Whittakers chocolate! 
10. We don't take ourselves too seriously
New Zealanders in general are pretty laid back. Sure we're a bit shy, but we definitely don't let our ego get the better of us. We dont mind getting a few jokes made about us, which makes us a comedian's dream audience. 
So on behalf of all Kiwi's; New Zealand, you're pretty bloody brilliant!