Publish Date

Tuesday, 21 June 2022, 2:39PM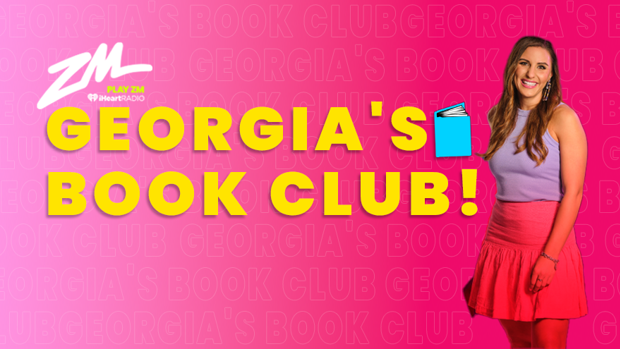 Heya, Georgia here!
Recently I was asked to pick a book for Book Club to read... I panicked!
When it comes to reading, I'm a bit of a follower. Unless your names Mathew McConaughey, Jojo Moyes or Nicholas Sparks haha.  
So I thought I'd see what our beautiful listeners reckon and just like I thought, you hit me with some goodies!
Feel free to chuck any of the below on your GoodReads, or let us know if there's anything else that should be chucked on this list, email us at [email protected] 💖💖

Lots of love,
Georgia 

Again, Rachel - Marian Keyes
All Our Shimmering Skies - Trent Dalton
Behind Closed Doors - B.A. Paris
Boy Swallows Universe - Trent Dalton
Cilka's Journey - Heather Morris
Circe - Madeline Miller
Clan of the Cave Bear - Jean M. Auel
From the Ashes - Deborah Challinor
Green lights - Matthew McConaughey
It Ends with Us - Colleen Hoover 
The Bronze Horseman - Paullina Simons
The Dictionary of Lost Words - Philippa Williams
The Good Sister - Sally Hepworth
The Heart's Invisible Furies - John Boyne
The Midnight Library - Matt Haig
This Might Hurt - Stephanie Wrobel
The Seven Husbands of Evelyn Hugo - Taylor Jenkins Reid
The Silent Patient - Alex Michaelides
The Smoke Jumper - Nicholas Evans 
The Song of Achilles - Madeline Miller
The Tattooist of Auschwitz - Heather Morris
The Tea Rose - Jennifer Donnelly
Three Sisters - Heather Morris
Verity - Colleen Hoover
Where the Crawdads Sing - Delia Owens
-
Enjoy the recommendations! 📕💖📕💖
Take your Radio, Podcasts and Music with you