What colour is a tennis ball?
Publish Date

Friday, 4 August 2023, 4:14PM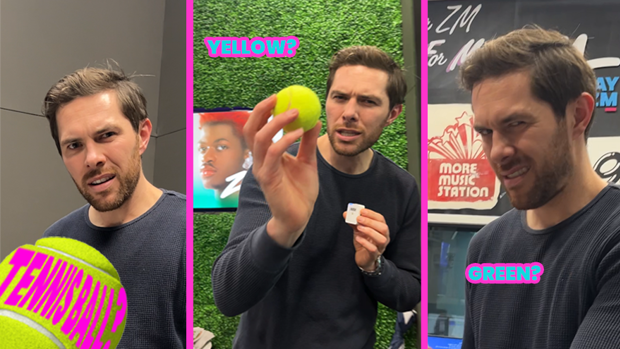 For the past few weeks we've been having some very heated discussions
Ever since Producer Claud asked the question "what colour are tennis balls?" we haven't been able to come up with a definite answer... and it's driving us UP THE WALL!!!
Listen to the moment here:
Since then Clint brought it to the show, asking listeners what they thought. 
Hear the chaos erupt below:
To get one last gauge on what people thought, Clint went around the office trying to see if anyone else agreed with him 💛🤣
We're not sure what to think now, we've all got headaches & are seeing spots from looking to long at tennis balls lmao 🎾

Hey Alexa, play Bree and Clint on iHeartRadio
Take your Radio, Podcasts and Music with you